Paula "Type II Diabetes" Deen AKA "Let's flash-fry a fucking Buick"
(bigot butter bitch)
thinks "popsicles" are "butter on a stick". It turns out, Paula's a BIG
"fucking racist funt" (filthy fat cunt). The good news is now she has
been diagnosed with "Type II Racism". She spoke under oath for an
upcoming trial where Lisa Jackson is suing them for racial & sexual
work place discrimination. Here is just a little helping of her type II
(stay classy fatty)
Lawyer: Have you ever used the N-word yourself?
Deen: Yes, of course.
Lawyer: Okay. In what context?
Deen: Well, it was probably when a black man burst into the bank
that I was working at and put a gun to my head.
Lawyer: Okay. And what did you say?
Deen: Well, I don't remember, but the gun was dancing all around
my temple…I didn't-I didn't feel real favorable towards him.
Lawyer: Okay. Well, did you use the N-word to him as he pointed a
gun in your head at your face?
Deen: Absolutely not.
Lawyer: Well, then, when did you use it?
Deen: Probably in telling my husband.
Oh for shits sake, you can not makes this shit up, & it's so expected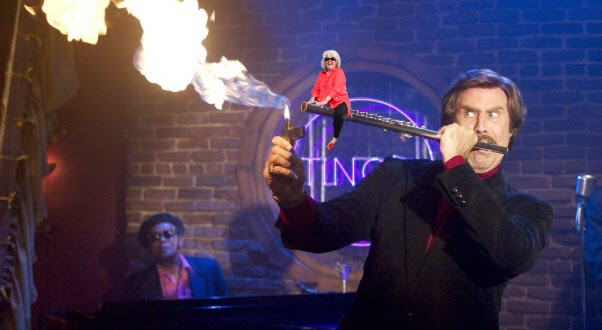 (I knew it!)
She went on to explain she liked a "Traditional Southern Plantation
Wedding" for Bubba, & went on to explain herself very clearly here:
Lawyer: Right. Back in an era where there were middle-aged black
men waiting on white people.
Deen: Well, it was not only black men, it was black women.
She cancelled on the Today show, which means she would of gotten
her fat bigoted ass handed to her. She admitted her guilt by skippin'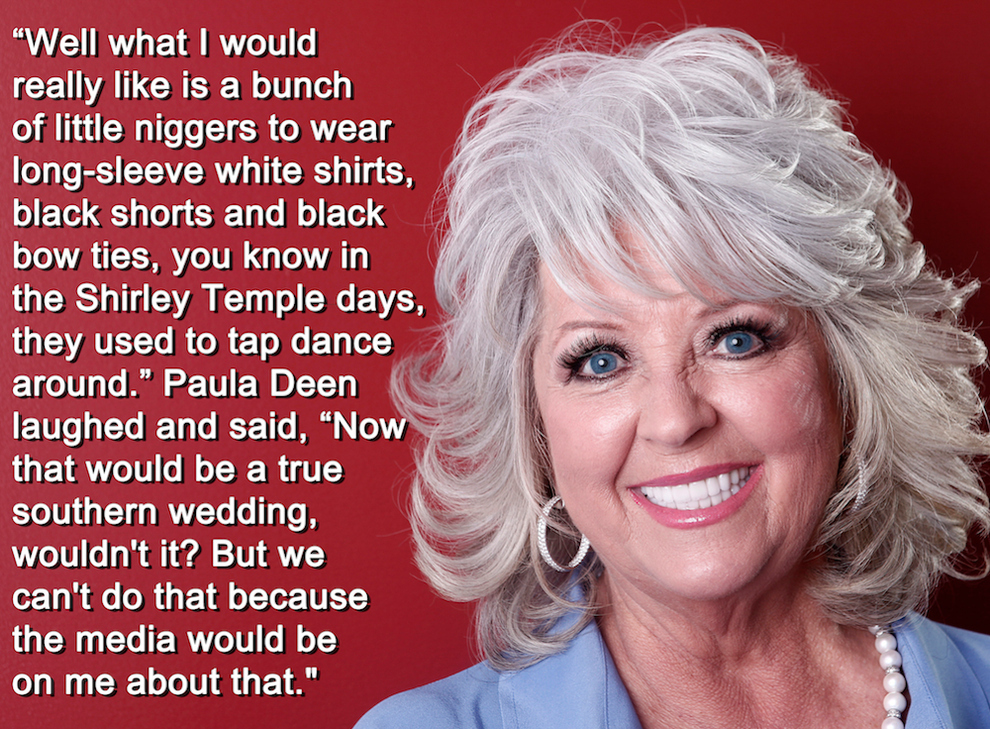 (you hateful cunt)
Meh, another bigbut bigot bites the dust. I say…GOOD, shine a light
Blackhawks have a MASSIVE big game on Saturday. The Bruins are
so damn good, & we're evenly matched. All heart wins it go HAWKS!
Have a weekend!