Happy Halloweenis everyone! Remember, the only bee's that don't
sting & are a little ghostlike? Boo-bee's!!!! Yes, I know. I'm a fuckin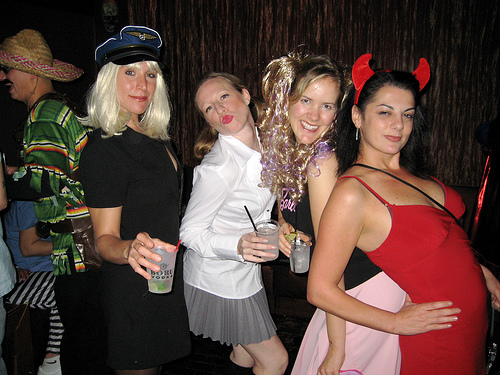 (Boobies!)
7 year-old. What are you going to work as today? For me, I'm going
to work in my PJ's with Choo-choo's & little booties. Because I am a
lazy comedian who blogs "casual style". Sometimes in the nude, but
never during winter. "Shrinkage" to an Irish man, is just like being
"hung like a baby". Here are some easy suggestions for dressing up
at work, when you don't have time, and need to get it done quickly: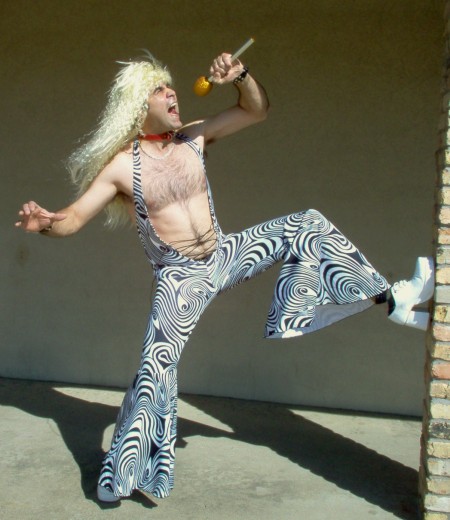 (Another good choice)
-Stupid, Loud, Angry Boss(might not need to dress up)
-Office Pervert(use an FBI mirror on a stick for skirts)
-Mustache Man/Women(self explanatory)
-Sleepy Man(come in your PJ's)
-Hurricane Sandy(just knock shit off people's desks)
-Drunk Man(get hammered at lunch then puke)
-Office Supply Thief(easy, just start stealing shit)
-Unemployed Guy/Girl(self explanatory, or get fired today)
Hey, I said they were suggestions, I didn't say they were good one's
Remember when someone's says, "Trick or treat?", reply "Scotch!!!"
Chris "Stay Puff" Christie Praises Obama
What planet is this? A Republican extends an honest, thoughtful, real
"thank you" & "outstanding job" to Obama on his leadership response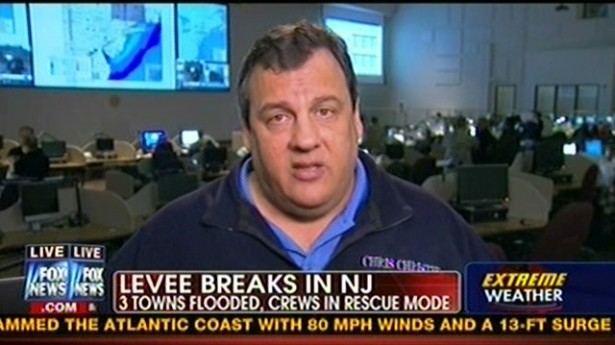 ("Outstanding!")
to Hurricane Sandy's havoc? Well Christie decided to say this about it:
"The president has been outstanding in this and so have the folks at FEMA,
the president has been all over this, and he deserves great credit. He gave me
his number at the White House & told me to call him if I needed anything &
he absolutely means it, and it's been very good working with the president &
his administration. has been incredibly supportive & helpful to our state, &
not once did he bring up the election…his support has been outstanding"
Wait, what??? Won't the TeaOP & FOX behead you? One R's in reality
I give you the modern Republican party mantra: "You suck, & all your
ideas suck, so fuck off. I'm never gonna listen to you, or work with you"
*They get bipartisan help after a natural disaster all pulling together*
"Hey, that guy has great ideas, he's a leader directly helping me so it's
a great thing we can all work together, to help my state and my needs"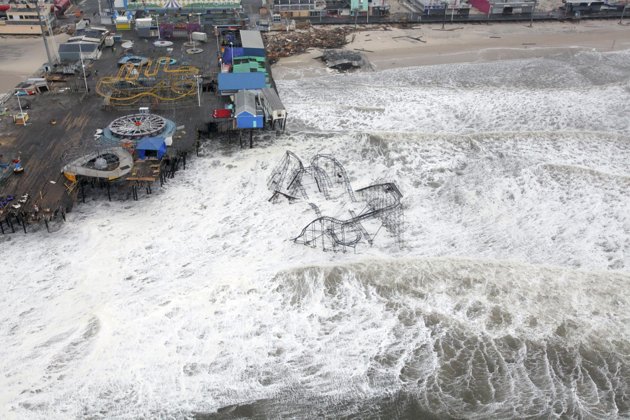 (Holy shit!)
Translation: "Until the policy you're talking about, directly effects me,
fuck you. You're wrong, I'm right & will never listen to you, so eat shit"
See when you need government help, you're a "leech", & a "loser" or a
"parasite". But when THEY need it, they're "in a tough spot", or "Not
like everyone else", or "special". No, you're a big loud selfish ignorant
assbag who doesn't understand how modern society really even works
(Oh shit!)
I will say, it's refreshing to finally hear reality from the TeaOP, but it's
also in Christie's political advantage to do this. He is in a blue state, &
up for re-election in 2013. He knows if he goes full on "TeaOP nut", it
won't happen. Obama & Christie will be touring the damage today, &
fatty fat fat fuck needs serious $ to help get the state all back together
This is not political at all. It's about healing & coming together. But if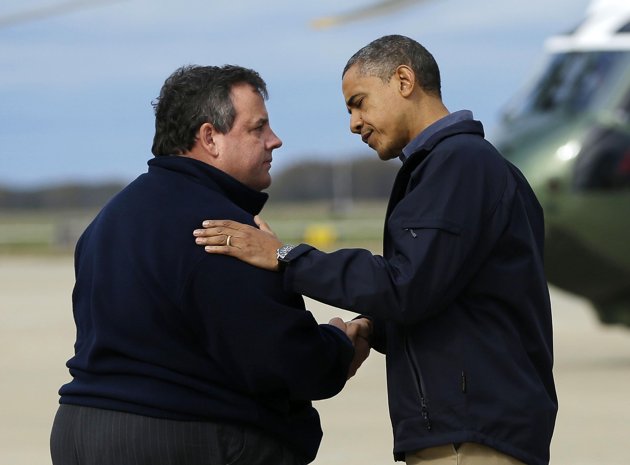 ("Let's rebuild together")
you turn on FOX news bubble of hate, it's all about Obama Libya fails
Sad. The terror's over, love out to those lost. Now we rebuild; together
Mitt's Final Pitch To Ohio, "I'll Lie Because You're Stupid"
Mitt doesn't really have a final pitch to those great folks in Ohio. But
what do you do, when you don't have any positive policy or solutions
to offer for a much needed swing state? Well it's time to lie & lie BIG
("You're suckers!!!!")
In an auto ad Mitt Wit decided to go all out Superdiscocrazy Bullshit:
''Who will do more to support the auto industry? Not Barack Obama
Mitt Romney has a plan to help the auto industry. Obama took GM &
Chrysler into bankruptcy & sold Chrysler to Italians who are going to
build jeeps in China, Mitt Romney will fight for every American job.''
Forget Mitty has no such plan, forget nothing it stated was at all true
If Politifact calls it "pants on fire", & GM Chrysler call your ad big BS
you'd think they would pull it, or even walk it way back? Oh, hells no!
(Tiny face!)
The Romney campaign stands firmly by it. Obama side did a response
Mitty's reality free campaign now seeks to "expand the electoral map"
Translation: we are badly losing Ohio, Wisconsin, & Iowa, so we must
pretend we can now magically "flip democratic states". That's because
we don't have a coherent policy aside from lies. Those states know we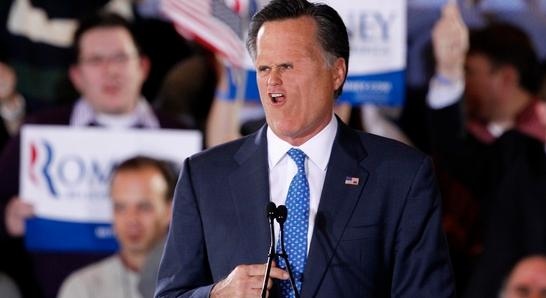 ("Oh shit, that hurt!")
are fucked so hard. The election's kind of over, so it's Hail Mary time
Have a day!