Pet bird. Why, what did you think I was going to type? Ship?
Why that'd be so silly, & one of the tiniest ships in the history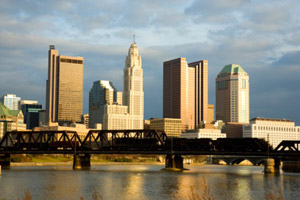 (Wrong Columbus, it's in OH)
of forever. Today is Columbus day, that means it is all about
parades ahoy! Celebrate the spirit of Christopher Columbus,
so go discover another continent with folks already inhabiting
it, then claim it as your own while letting em to still live there
(Gave us Ho-Chunk Casino's)
Now it's time for you to go discover America today. If you're a Tea
Party idiot, don't walk too far or you'll fall off since the world's flat
Don't know what Columbus Day has to do with sales aside from the
big cloth ones on his ship collecting all that wind & force. Ahoy oh!
I'm back baby, so have a day!