What IS Trump? He's A Symptom
Willful Ignorance, Hate, & lies are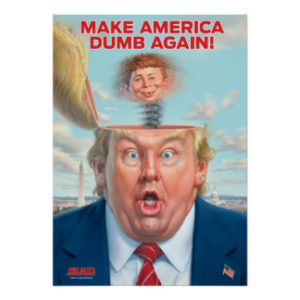 (We Know)
the disease. So forget W. Bush has
Correctly weighed in On Trumpy &
it is Damning. Yes the Same Dumb
ass W Bush, who Did Economically
ignorant tax cuts for The top 1% &
started a Fucking War with Iraq. It
was chilling to hear him Just State:
"We've seen nationalism distorted Into
nativism & bigotry or white supremacy
In Any Form Is Blasphemy Against The
American creed…Bullyin' and prejudice
in Our Public Life Sets A National Tone,
provides Permission For Hate & bigotry,
And Compromises The Moral Education
of children. The only Way to pass along
civic values….is to first live up to Them"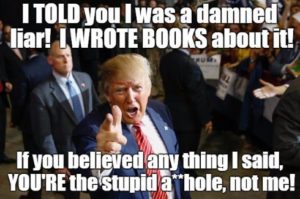 (We Know)
Holy shit, when you are racist & that
far to The RIGHT of W Bush you lost
it. Trump's days are Numbered & He
knows it. Manafort was Russia's $60
million dollar stooge. Felix Sater will
likely be The End Of Trump & all the
frauds Around him. Heck, he already
SAID they were going to Jail. So Tick
(Bye Bye!)
Tock, Tick tock, Tick Tock, Tick Tock
NOTE : Ah Yes, When An Honest Kid
Shines A Light On Racist Piles Of Shit
Blame The Person Who Caught Them
Spewin' The Racist Hate What Fuckin
Planet Is This?!?!?!?! Racists Tend To
Hate 'Consequences' Of Being Caught
Well, TOUGH FUCKING SHIT U Pricks
Have a day!