It's that time of year. Where you set your child on the lap of some childless drunk…
(Holy shit, it's got us!)
Entrusting them with the greatest gift of all, your kid.
They them tell lies, & get boners…
They'll ask the kids questions like "What do you want for x-mas?", or "Have you been a good little boy/girl this year" or "How much cash you got on you little shit?"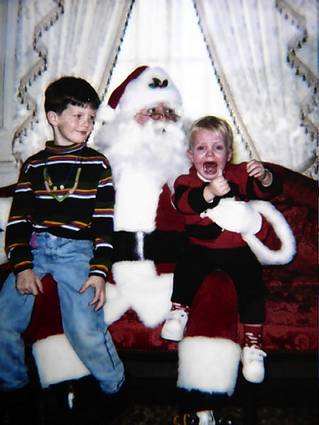 ("Share in my pain young Billy!")
The key is knowing your Mall Santa. If they're not wearing pants, watch out…
If they're inaudible slurring their words making sounds, watch out…
(They're Sand People)
If they are bald with neo-nazi tattoos, watch out…
They're not a mall Santa, just a guy filled with blind hate and pain…
Have a holiday!