To Kim Jong-Il…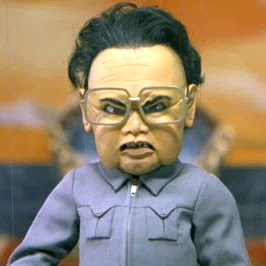 (Oh, heerrrrroo)
Luckily we were able to get a copy. Want to see it? Well here you go…
Dear Shorty(hip-hop term, not height term),
What's crackin biznitch? Hey, since it's the holiday season, could you please not be a total cocksucker and make sure to tell us if you're continuing nuclear programs to make a bomb in order to kill us? Cause if you are, that'd be super douchey. True dat.
Yo dog, can you do me a favor and tell us by year's end? Otherwise I'll be forced to send you another letter with a really threatening tone like a collection agent. Nobody wants to get angry letters with a threatening tone from people far away…
Enclosed is a McDonalds gift card for $25. The bad part is it's only worth -234 won. Sorry, we had a really really shitty year bro, but still wanted to get you something. Me and the lady were going to swing into town in about a year and was wondering if you could hook us up with a killer suite at the newly constructed Ryugyong Hotel? You know, since you're the "Surpreme Leader" and all. It's cool if you can't.
Do you have a Red Roof Inn, Motel 6, or Ho Jo cause they work too? Have a happy New Year or whatever you call it, and don't go blowing anything up. Peace out!
Your home slice MC,
Ba "Rock" Obama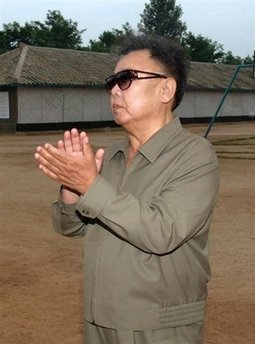 (These shades suck, fetch me new one's)
Have a day!