Is it pronounced Oslo or Ozlo in Norway?
Either way Obama'll be there receiving an Oscar, or VMA, or something…
("This Teen Choice Award means a lot!")
Along with a huge plate of pickled herring served by two beach volleyball players…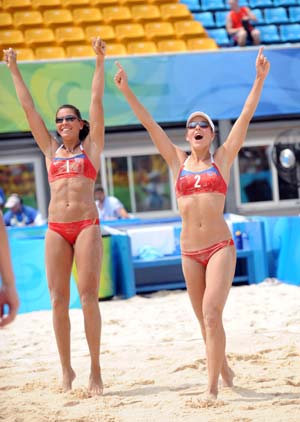 (Hazzah for swim suits!)
Who also like to "almost kiss" often during games…
(Just…a little…closer…)
Norway gave the world playwright Henrik Ibsen…
Who in turn gave us his famous "nuts in squirrels mouth" beard…
(A Doll's Hairdo)
Nobel Schmobel, just fix our economy, two wars, and my ripped underwear…
When you're done with that I'll need my back shaved…
Quadriplegic Allowed To Hunt…
Finally!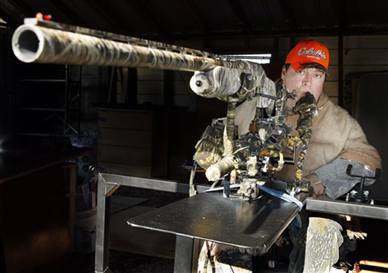 (Please no kick back)
It's about fucking time. How many times to do you find yourself screaming that question hoping the answer is yes? That's right America, way to many…
James Cap won a 2 1/2 year legal battle to allow him to use a specially mounted shotgun on his wheelchair that's operated by the breathing tube.
If he ever gets winded, we'll have a forest preserve full of dead hunters…
What if he snaps and decides to hunt the most deadly prey of all? Man!
I could see him aiming for the C1-C4 trying to create an army of "new friends"…
It's only a matter of time before we see other handicapable people like Blair's cousin Gerri from the 80's TV show Facts Of Life bagging a 16 pointer from the blinds…
(Suck it Bambi!)
Hunt on you crazy diamonds…
Have a day!