Please STFU…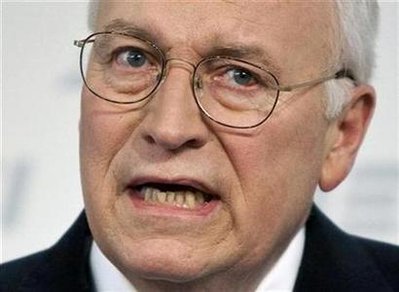 (My "lie hut" is open for business)
He thinks Obama is projecting "weakness" by closely looking at our commitment in Afghanistan before making a decision that impacts the war in that theater…
Really? No, fucking really?
When asked if he thinks the Bush administration bears any responsibility for the disintegration of Afghanistan because of the attention and resources that were diverted to Iraq. He said, "I basically don't" without elaborating…
(It's true)
People "basically" think you're a lying ass sandwich. You diverted much needed resources in Afghanistan over to Iraq, to wage an unnecessary war…
Now the guy who came in after you, trying to fix your clusterfuck mess is showing "weakness" in trying to make the best and most informed decision?
Only in a warped neo-con world is that thought pattern even possible…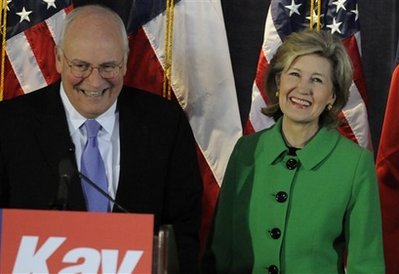 (Kay & I split a PPV porn hours ago)
Dick Cheney slamming Obama on "weakness", is like the loudest, stupidest kid in the class standing up and calling the teacher a "dumbass"…
Only two people listen to Cheney seriously. Moron's and NASCAR fans…
I've heard better theories on the street corner by a pantless drunk spanking it…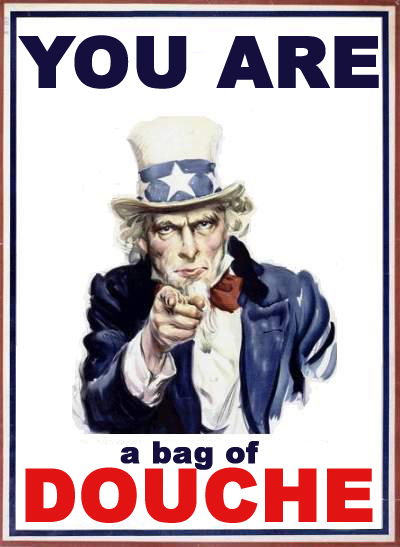 (Dick has his own poster)
Obama is on the "picture box" tonight trying to explaining it all…
If he brings "charts" or uses puppets, we get to slap him…
Unless he's explaining the "birds and the bee's". Then we're cool…
Have a day!