It's fucking Saturday Night Live!
The f-bomb made it's 3rd national debut on late night SNL…
(Keeer-fuck!)
Sure it's no, "Keep on fucking that chicken", but it was good…
(Ernie Anastos!)
Is this a sign of things to come? The "Cum Chuggers", Jews With Herpes", and "The Shit Flinging Neighbors" sketches recently tabled suddenly will rear their ugly head?
Come on Hannibal, Jason, and Seth, lock that fu$king shit up. Oh, sorry…
My bad. I mean, chat with Jenny Slate, and keep fucking that chicken…
(Not so funny now Ernie, is it?)
Meh, we all make mistakes, just blame me. I'm not even on the show, but people would still believe you say, "That foul mouthed Bolger, I knew it was all his fault"…
It happens, NBD. The sketch called for "freaken", it's razor thin. Big deal. Sadly "stunt accidents" like this get way more viewers now than the sketch itself…
Obama Wants To Cut Your Summer? WTF?!?!

Ok Barry, you can pass health care reform, cash for clunkers, community service for breaks on your college tuition, murder old people with your mind, but once you start messing with kids vacations from school, we're gonna tangle…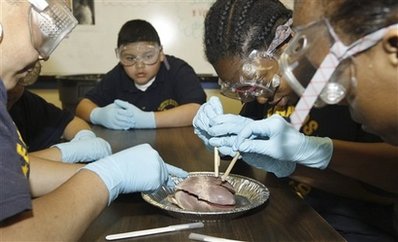 ("Are you dissecting my dads liver?")
"Now, I know longer school days and school years are not wildly popular ideas," the president said. "Not with Malia and Sasha, not in my family, and probably not in yours. But the challenges of a new century demand more time in the classroom."
Ya think cheese whiz? Think again. You're pissing off the new kids who will vote you out of office for screwing with their free time. Not very bright Barry…
He's saying other countries kids go to school 25-30% more than we do…
His whole goal is to build a super group of mega smart 16 year-old "Doogie Howser types" to eventually fix health care and rule the entire universe as we know it…
According to Rush Limbaugh, and Glenn Beck…
(Doctor, you have zero facial hair)
He's thinking of adding an extra 10 minutes to a school day. Now I feel bad for teachers who have to watch your little fucking monsters for an extra 10 minutes…

Praying Mantis…
Admits he's a devote Atheist…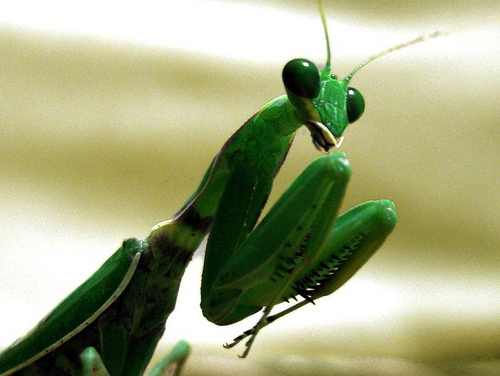 (I don't believe in your god)
Mantis Milton R. Wexby form Sugar Grove national park admitted it the other day to large racious group of religious Praying Mantis yelling about god. Ironic…
Have a day!