He isn't a racist. He isn't a reporter. He isn't really much of anything…
(My eyes have been raped)
He's an ex-morning Zoo Crew radio guy for Y95 who's utterly clueless when it comes to facts, spouts huge lies daily for ratings, says virtually anything that jumps into his head, which isn't much from his comments, then pretends it never happened…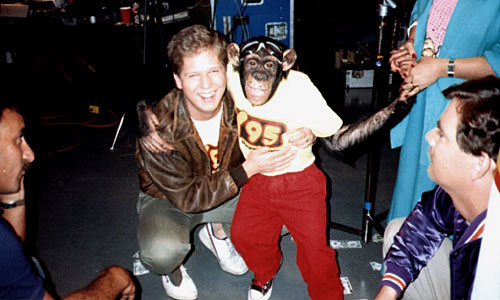 (Remember this photo?)
Listen to him dodge a valid question from Couric.
To her journalistic credit, she stays on him…
Then Glenn unleashes a whooper, "I'm not a journalist, I'm an opinion guy"…
(Self help book Glenny?)
This insane man, thinks life is some kind of a game. He thinks you say terrible awful things, create ignorant lies, spread hate, incite morons, and nothing happens.
The Glenn Becks is so detached from reality his sleeves should tie in the back…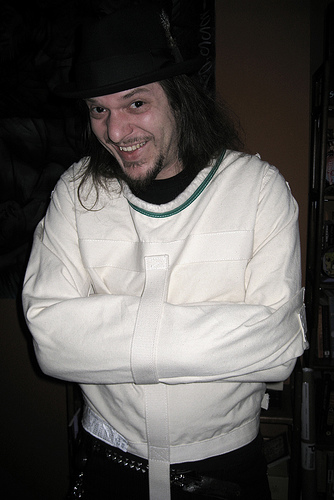 (New Glenn Beck Action Wear)
His mom offed herself when he was 13. Ding! We have winning reason #1…
Beck-100% shit flinging nuts!
Now I finally know exactly why I hate him. Not because of his small minded, silly, insane, lies, and shitty views. It's because he was a morning Zoo DJ…
What do gamblers, lawyers, and Glenn Beck have in common?
They're all so full of shit their eyes should be brown…
Have a day!