Paul Broun(R-Ga.) wants a bill calling 2010, the "Year Of The Bible"…
(Religion's better as a game)
Why does he want this you ask?
He says, "it seeks to recognize that the Bible played an integral role in the building of the United States, including providing the basis for our freedom of religion"
Wait a sec Paul. You say the bible played an integral role in the building of the United States? The bible didn't fight for our freedom from England…
(Nice cover)
The bible didn't build the Empire State building, Golden Gate bridge, or the 1st space shuttle. The bible didn't kill off Indians by giving them diseased blankets, then suppressing them with broken treaties, booze, and eventually giving them a serious gambling community to exploit as a "Sorry our bad". The bible didn't invade Iraq…
We did those things…
(I want the heaviest edition)
What's ironic here is that Paul claims "the bible provides the basis for freedom of religion". WTF? No it doesn't. It does the exact opposite. It says, "All your other stories of Allah, Vishnu, Buddha are nice but this is how things really are. God's vengeful in the Old Testament if you didn't obey him, Jesus is his only son who died for your sins, and Mary was the mother of Christ". If you don't believe these things, there's the door jerko. To me, the Bible's like a knife. You can use it for good, or for evil. You can cut some fresh fruit, butter your toast, or stab someone in the face…
That decision is up to you…
More Like One In A Million…
So you're tellin' me there's a chance…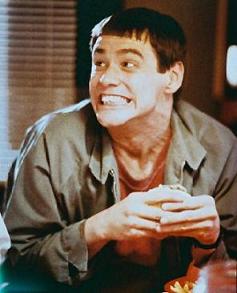 (Joy!)
Blackhawks game was awesome. Too close for my comfort with the Wings storming back 3-3 to tie, but Patrick was Sharp, and put the puck in the net in OT…
All that matters is winning game four on Sunday. That's it. Nothing else…
If that happens, look out Chicago. This town will go up for grabs…
Have a day!