In a rather sticky situation for the web slinger, he found himself in the 8th district court about to receive a ruling on his pending molestation charges. That's when judge Rudy Delaro ruled not guilty and the wall crawler was set free…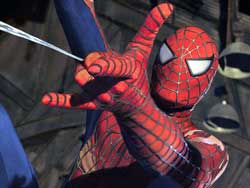 (Web slinging and the such)
This all started from a April 12th kids birthday party which Spiderman attended, uninvited. At Ryan Flats 10th birthday party, parents began commenting to the boys father Tim how they "couldn't believe you got the Spiderman to come and played so closely with the kids". That's when a warning flag went up. Tim hadn't booked him…
(Give money or he'll eat your brother Pat)
Tim thought this a happy accident, and figured why not since the kids were enjoying it. After observing the acts of Spidey that day "shaking kids down for money", asking, "where's the liquor cabinet, Spidey's real thirty?", offering, "web lessons" for the little one's but only if they "bought the Spiderman toys he had with him" for cash, people were not happy at all with the cities hero…
Finally one of the boys told Tim, "Spiderman touched my butt", and that was enough for Mr. Flats to call the police. Spidey was arrested at 2:47pm in Hinsdale, IL.
This was not the first time he's been arrested either. He showed up to a south side Chicago party in his "black suit" which caused a fight to break out over his choice…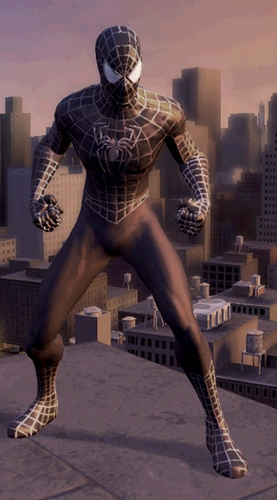 (Before Taketa Jenkins threw a chair at him)
When it was discovered in court that Spiderman was only going for the money in the boys back pocket he owed him, Judge Delaro dropped the charges…
Spiderman took a cab back home…
Seen On Yahoo
An action figure for the rest of us…
(Where's Timmy Tourette's?)
Have a day!