The Redacted & Brief GA GJ
report dropped today and it
(Busted!)
spells Indictments for Many
folks who lied & more. This
is Serious stuff. And more's
coming from Jack Smith so
TFG / all His Criminal Idiots
will Now FINALLY Be Facing
(Oooops)
Justice. This will Echo Thru
out History & it just should!
No other racist autocrat has
to this great nation. And it's
time for the bill 2 Come due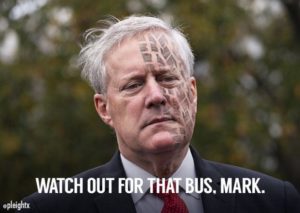 (Bam!)
Nowhere to run, times Up &
The World's Coming 4 Putin!
NOTE: D-Senator Fetterman seeks medical help for
Depression At Hospital. Good. Mental Health Is Key
for ALL Citizens. Maga Needs It most & should do it
Have A Day!