This fall election looks to be an epic turd swinging fun festival of shit
Mitt Romney decided to open his silver spooned mouth of goldeness: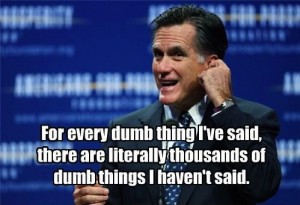 (Yet, there's time)
"He says(Obama) we need more fireman, more policemen,
more teachers. Did he not get the message from Wisconsin?
The American people did…………………………..it's time for us
to cut back on government & help the American people"
Wait, what? How exactly do you do that? How do you "cut back" on
Government, but help the American people at the same time? No….
Really, how? It'd be like me saying, "You need more $, & more hours
In the factory, so I'm gonna really help you, by cutting all your shifts"
(Unless I don't)
Wait, what what with the what what? Come again? That makes nooo
Fucking sense. If you/government say you want to help us, then you
Must now step up & help us. If you're saying, "No, I'm helping you by
not helping at all"; then you are so full of shit, when you talk, plants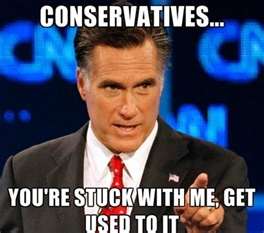 (Yes you are)
Are now magically all fertilized. Pay attention to what these two say
This election. Open your ears, for both of them. When you hear em
Talking out of both sides of their mouth scream, "Hey, I like what
The other you just said a few minutes ago. Bring that fucker back"
Teapublican PAC's Have Lost It!
What do you do when things aren't going your way, & you look very
Desperate? Well, if you got $ to burn start making Glenn Becks lies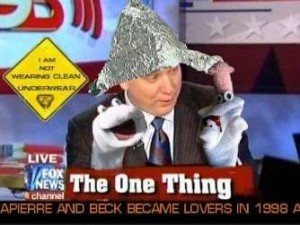 (Wacka wacka)
Look like child's play. Enough where you are literally just saying the
1st most insane lies that comes to your mind. Meh……it'll be so very
Entertaining, that's for sure. U.S. Commerce Secretary John Bryson
Sadly suffered a "seizure" while driving in the Pasadena area on Sat.
(Poor guy)
What do GOP nuts scream? "Oh, he was drunk!". What exact proof
Do they have? Oh, none, but that doesn't matter. The ends always
Justifies the means for folks like Karl Rove. Bryson had the seizure
And struck on car, then kept going to hit another. He was found to be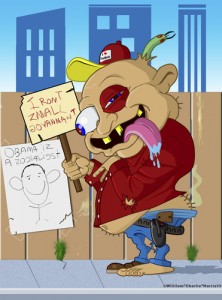 (Nice)
Unconscious behind the wheel of his vehicle by police. They took him
To the hospital where he was admitted & monitored over night. If it
Was booze or drugs they draw blood for a BAC reading, so that's a lie
But does it matter when you hate Obama more than reality? Nope….
Not one fucking bit. They're the same morons that voted 2X for Bush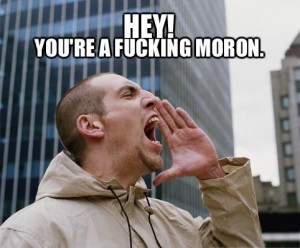 (Just a heads up)
You thought society purged them…..or they just offed themselves by
The course of everyday events with a wood chipper. But nope, they
Still live, & end up bring the most hateful moronic big lies to the table
This PAC is only going to spend around $300 million during the 2012
Election cycle against Obama. How cute, thanks Citizens United!!!!!!!
Have a day!