John Edwards got off! Well that's actually how he got into this mess
In the first place, but you get the point. He will walk because the jury
(What a douche!)
Couldn't all agree to convict, so he was acquitted. But here's the great
Thing that happened from it. He was exposed as the lying creepy turd
He is. If anything good came out of this, it's that he was dragged thru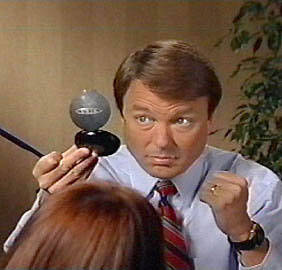 (You have no soul)
The mud publicly, so it's all over for Captain Assfaces political career
And I say good. I mean what is he, a poor man's Newt Gingrich now?
*Flush*
Yet another silly stupid stinky turd is flushed down the toilet of life
The Bigot Boy Yelleth
Republican Joe Walsh from Illinois, said this gem about Democrats:
(Oh wait, you're white)
"They want Hispanics to be dependent upon government. Just like
they got African Americans dependent upon government. That's their
game. Jesse Jackson would be out of work if they weren't dependent…"
Ah yes, all the blacks are dependent on government. Bravo! Oh, so are
those Hispanics. See, only WHITE'S work hard & don't take hand outs
("I'm this big a dick)
Basic facts: the majority of food stamp recipients are white Dr. Fuckhole
He has new campaign slogan: "Bigots Supporting Bigots!". Your voters
Are dying, & you got redistricted with progressives. So long dick burger
Have a day!