They want to defund Planned Parenthood. Legally stick a wand
Up their vajay jay's, & cut all insurance funding to contraception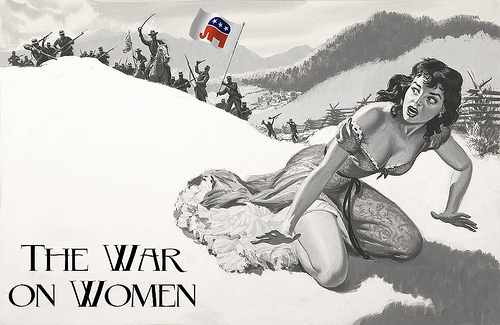 (Oh shit)
I haven't even gotten into the wild abortion lies where a real
elected official on the House floor said, "90% of all abortions
Are done by Planned Parenthood". Forget that it's only 3%, &
(The truth stings)
That what he said is what most people call a total hateful lie,
And his office said his words "were not intended to be factual"
But understand their big goal. Women's rights are now in play
These are issues our nation has settled long ago, but if you got
Nothing to run on, may as well re-fight old battles you lost with
(Clearly)
The slim hope they go your way this time. These dipshits found
A big time machine, and feel like there's enough room for all of
Us. Newsflash fucko's, there isn't. We've all moved on knowing
It's 2012. While you think it's 1950. Take a long hard look at your
(Ah, nice satire)
Neighbor standing next to you in the machine. They're as hateful
And xenophobic as you. What do Republican's say when charged
With the facts of their policy? "Oh, there is no war on women"…
Of course someone totally robbing you blind is gonna say, "Oh no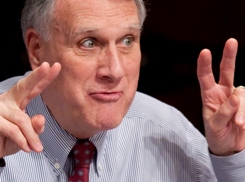 (Jon "90%" Kyl)
I'm not robbing you, it's just your stupid eyes that are lying to you"
The facts: Republican's introduced 1,100 laws against contraception,
Abortion & women's rights in the last two years. They try to defund
Planned Parenthood & they oppose the Ledbetter Fair Pay Act, but
(Yeah, WTF?)
"What war on women"? Meh if ya think that women are subservient
Or that they should just stay home & raise kids. You could see their
Point. Ya can't fight with someone you don't respect in the 1st place
Their new segregated restaurants policy is rad along with this slogan: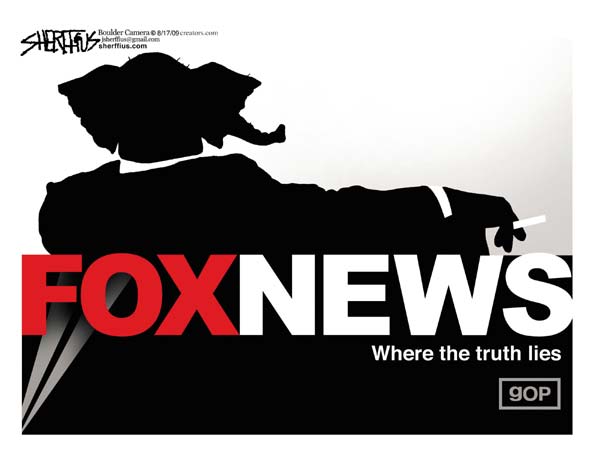 (What douche buckets)
"Let's bring Black & White TV, Cold War Communism, & Polio back"
Have a day!