Scott Brown learned a valuable rule…
("I said it was the peoples seat…bitch")
When you are elected as a Republican, either agree with everything everyone in the GOP says all the time devoid of any rational facts, thought, or issues…
Or get branded a traitor. For one vote. What do you get for two, shot in the face?
Welcome to the new GOP Scotty!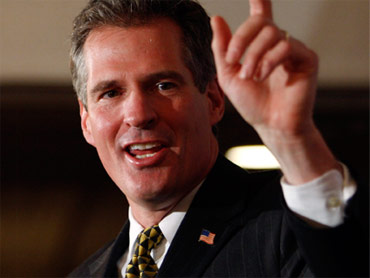 (Check please)
It's grade school groupthink. It's what ignorant bullies who can't use reason or facts to get you to follow what they are saying. It's leadership at gunpoint…
Glenn Beck's new album is called "Crying Moron With A Chalkboard"
Girls, girls, girls. You're all pretty…

(Look, they're all white!)
Boys, boys, boys, there's enough rattles for all of you…
Buckle up for tomorrow, Obama sits down the raci…Republican caucus
Have a day!