John Mayer…
(Sir!)
Sure his body is wonderland, not beholden to gravity, like no such thing cause it's heartbreak warfare, so you say. He's waiting on the world to change…
Not today John. In a March Playboy interview John decided he was black…
MAYER: What is being black? It's making the most of your life, not taking a single moment for granted. Taking something that's seen as a struggle and making it work for you, or you'll die inside. Not to say that my struggle is like the collective struggle of black America. But maybe my struggle is similar to one black dude's.
PLAYBOY: Do black women throw themselves at you?
MAYER: I don't think I open myself to it. My dick is sort of like a white supremacist. I've got a Benetton heart and a fuckin' David Duke cock. I'm going to start dating separately from my dick.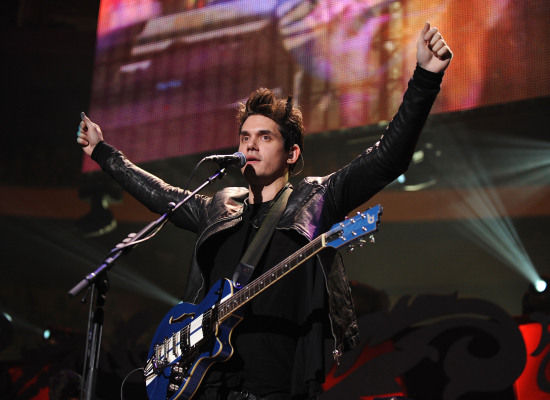 (Douchebag touchdown!)
I get it. He dabbled in comedy. Look at FunnyOrDie, where incidentally I have many hi-larious shorts(plug plug plug pluggity plug) if you were wondering…
He was on the Chappelle Show. He thinks he knows comedy, and improv…
He just demonstrated he doesn't. No biggie.
(Check out grammary glands)
Sure his fans forgive him, and I do too, but that's not really the point…
John, I don't sing. It's not in the cards for me. I tell jokes. How about you write songs about crawling in ladies panties, and leave the yuks to us. Cool?
(It's an "asshat" pass)
What do Rush Limbaugh and John Mayer have in common?
Rush really means it…
All that said, I tell you this. Read the article and judge for yourself…
Have a day!