She's screaming for a war of words with comedians and writers…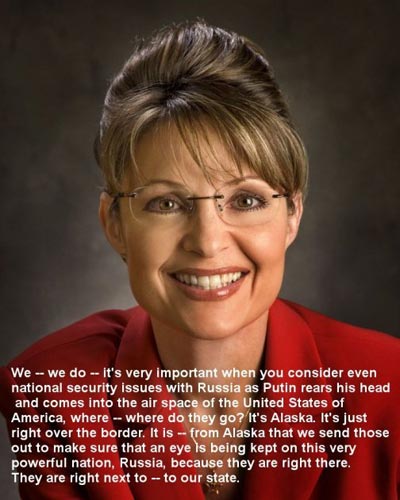 (Yeeeesh)
Only thing, you got a big problem. You must have a good handle on them, or even understand what you're saying, or what others are saying in order to have one…
It's about damn time someone attacked The Family Guy! For those who didn't hear, in an episode, Chris was on a date with a girl he liked with Down syndrome…
At dinner, Chris was talking to much about himself, so asks what her parents do. She says, "My dad's an accountant, and my mom is the former governor of Alaska"…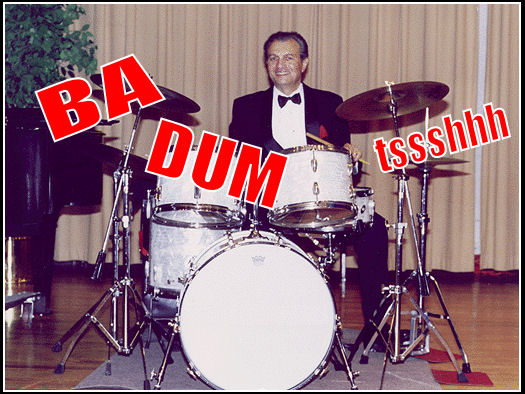 (Zing!)
Way to go Sarah! You finally stood up to…comedy. Only you…
It wasn't…
Parents, the elderly, cops, crippled people, crippled pets, people against pedofiles, sexists, Jews, blacks, Irish, Native American, Latino, Asian, reporters, bigots, people who like casual sex, stalkers, pilots, the rich, bums, talking dogs, the people of MA, lesbians, victims of spousal abuse, hookers, mayors, lawyers, TV producers and countless others who've been mocked and skewered on the show…
(Charged with dumbassness)
It was you…
Someone forget to tell Sarah talking cartoons aren't real. Maybe she doesn't know it's a politically incorrect show about loud fat rude guy, a talking dog who drinks martini's, and appearances by an "old creepy pedofile bathrobe character"…
Besides, she's dead wrong on context. The character is a confidant, strong, articulate female girl with Downs Syndrome, out on date with Chris. He also really likes her.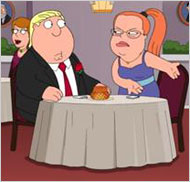 (Pull out my chair!)
The topper? Palin's kid "Stick", or whatever, is a 2 year old boy…
If she thinks writers calling out basic facts in her life means she can suddenly act offended. I suggest getting in line you moronic self righteous FOX clown.
The line starts about 3,000 miles back in Alaska behind Rush Limbaugh's fat ass…
Oh, irony much. So "Hollywood FOX"=bad, but "Lying Political FOX=good"…
You are not even skilled enough to be an empty vessel…
Palin, it's time you act like Dinosaurs, bad gas, and shitty abusive fathers…
(Enough!)
Just go away. Have a day!