A golden Archie Bunker statue was erected in Mike Pence's office with Tax payer $…
(When you open it, it says "Chink!")
GOP quickly blames Obama…
To which Tea Baggers instantly protest Obama's right to breathe "their" air…
(Yes, it's a tattoo)
There are about 12%-20% of the Tea Party movement that has actual concerns I share. Such as increased government spending and their roll in shaping policy moving forward. However, the massive majority are simply either pro-Bush neo-cons who loved 8 years of the worst president ever, racists, or conservative Republicans who want power back even though they drove this country into the ground with their views and will insult the guy putting out the fire until they get it. To them I say,
(Found this for you)
Sit and spin…

When Crashing Any Social Event…
It's best to have a fake unassuming name on your tag…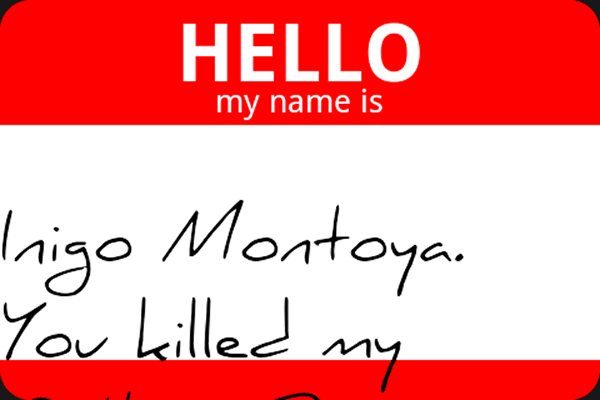 (It's true)
Might I suggest Lance Steak, Tyler Falconpunch, or Sara Herpes?
Also try Chick Pounder, Brad Barfhole, Trish B. Poked, or Dana Donkeypunch
Have a day!