Sounds more like the pedophile cruising the grade school parking lot in wood paneled station wagon wearing a trench coat than military policy for gay people…
(Cool, candy!)
Turns out John McCain can't catch a break with 5 hands loaded with stick em…
He said in 2006, "The day that the leadership of the military comes to me and says 'Senator we oughta change the policy' we oughta seriously consider changing it"
(Wait, stop using my specific words)
Well, turns out, that's not remotely the case…
Admiral Mullen, SOD Robert Gates, General Powell, and the entire Defense Department support lifting the DADT ban. But McCain now doesn't think so…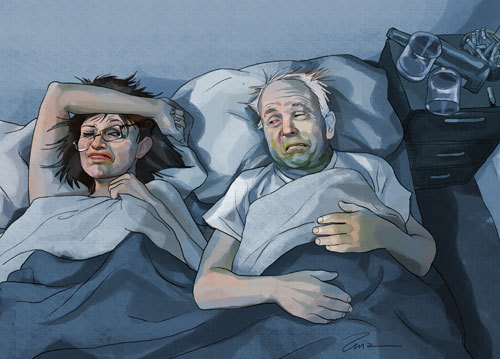 ("I makea mistakes")
"This successful policy has been in effect for over 15 years…our armed forces are fighting and sacrificing on the battlefield, now is not the time to abandon the policy"
Yeah buddy, sure thing. So you listen to anything the military leaders say when Bush is in office, now that it's Obama, the same military is totally wrong. Classy!
(What, I don't like him Ok?)
McCain reminds me of that eccentric older neighbor dumping his garbage on your lawn. When you bust him he says something stupid like, "It's not me, just a dream"…
It's like a Star Wars Jedi mind trick fail. "These aren't the droids you're looking for"…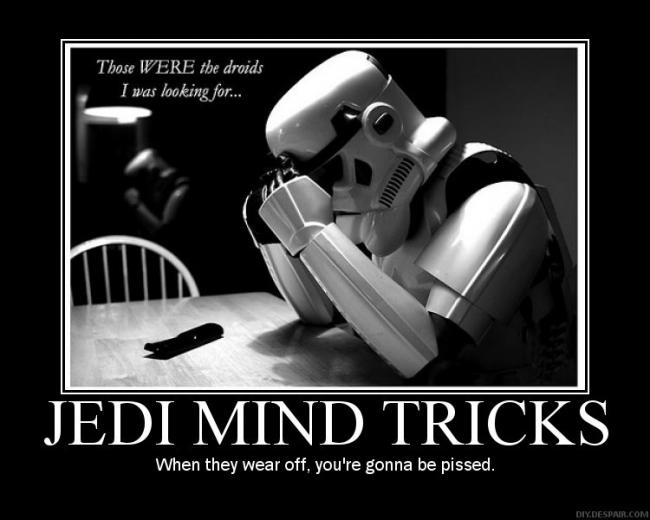 (Noice!)
"Ah yes they are John. They're sitting in the Landspeeder with you. Now get out"
Have a day!