Really see his own shadow, or was it an asshole weather reporter in a movie?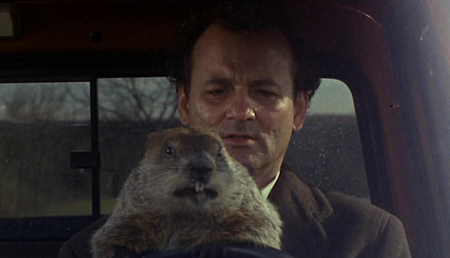 (Front seat driver)
Punxsutawney Phil saw his shaddow, which means six more weeks of winter…
(You furry bastard!)
We should pick a blind a groundhog for the forecast so he can't ever see his shadow making Spring come early every year. Just sayin'. The official announcement for Phil is always held 65 miles outside of Pittsburgh at a place called "Gobbler's Knob".
I guess Hummer Hideaway, and Dickinthemouth Grove were already taken…
(Zing!)
It just means 3 things. Fatter people, more 54 inch TV's, and more babies…
What else can we do? Something helpful or constructive to help our fellow man?
Yeah right. Throw that one out there and see how many people are "feeling" ya…
Have a day!