About the Queen of England, gets radio DJ das boot!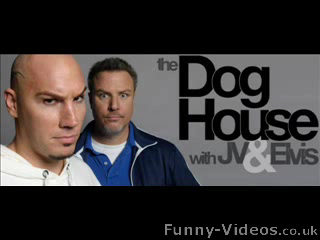 (Not these morning zoo clowns)
Guess for "poop jokes" it's "off with your head". Couple rules about radio DJ's:
1) They play burps, farts and crank call nursing homes. Don't take em seriously
2) Not many people listen to them, except shut-ins, morons, and 10 year-olds
3) Knowing 1 & 2, why was the Queen of England listening to them?
British radio DJ Tom Binns explained that the incident occurred after the Queen's Speech — a decades-old tradition still watched by millions of Britons and others every year — came on at a point when he had expected a regular news bulletin.
("There's a killer tree behind me?")
"Two words: Bor-ring," he said on air as he stopped the broadcast, before quipping "from one Queen to another…" as he put on "Last Christmas" by pop duo Wham
The next day he was fired. Wow, fired for being DJ silly, cheap, and obnoxious?
(Hi-larious)
Holy fuck balls, if that's the issue, they'd have to fire all morning DJ's then…
The radio station's parent company Orion Media Group said the DJ's comments were "inappropriate" adding: "Tom will now not be featuring again on our radio stations," said its programme and marketing director, David Lloyd.
Binns added: "Nobody would have tuned in to hear the Queen's speech; and I tried to deal with it in a funny way. After all, they employ comedians to make jokes."
I guess "queen" jokes are "off limits" now. Breath easy Freddy Murcury, and gays…
The Best Of 2009 tomorrow, so tune in my lil' sucker punches!
Have a day!