At the thanksgiving dinner table…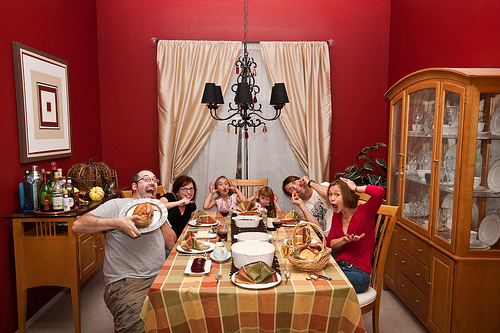 (Best family ever)
1) Lick the rim of every dish or glass, cough, then say, "Sorry, H1N1″…
2) Point to the oldest person & say, "How long you got left? Minutes? Hours?"
3) Wear sweatpants with the ass cheeks cut out while eating
4) Tap your glass, clear your throat, & say, "Have you thought about a time share?"
5) Cry uncontrollably after a bite. Say, "Noble turkey. I eat you b/c I respect you"
6) Ask the host where they keep their vomitorium
(Response you'll get after saying #2)
Happy Belated Turkey Day!!! Hope you gobbled your balls off!
Why They Got To Call It Black Friday?
Seems Discriminatory. Why not Mexican Friday? Indian Friday? Or Irish Friday?
(JcPnney isn't as good as Cdonalds)
Well because then it'd be all about burritos, casino's, and booze…
And we already have that; it's called Cinco De Mayo in Vegas
Black sounds better. It's in the books. African American Friday sounds douchey…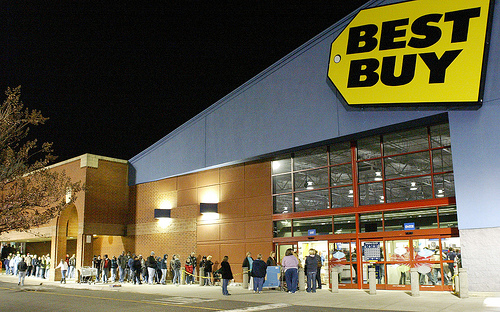 ("Better Than Best Buy" is nextdoor)
Here's to trampling others to death in search of the "great white whale sale"…
It's America baby…
Have a day!