In the film Matrix IV-Healthcare Rebooted…
("Watch me throw Obama!")
Obama was in Singapore on what I guess is a press junket for the film…
Sweep the leg Barack. We still know he's not the master of his own dojo…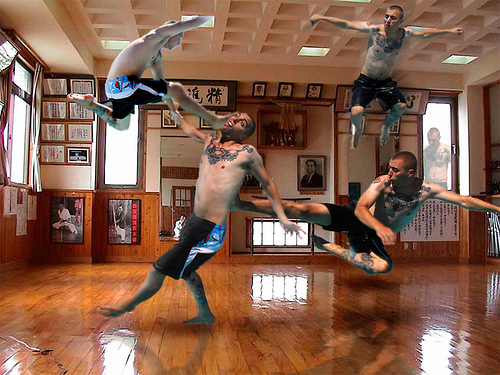 (Multiple "yous" can kick your own ass?)
That's Michelle. What I'd like to see is Johnny from Cobra Kai vs. Michelle…
(Get him a shirt, then a body bag)
Meh, he should send a Barack-a-tron 3000 to China. He needs to get his ass back home and quick. Don't know if he heard, but shit's hitting the fan here…
Does Palin's New Book…
Have puzzles, games, and a "Help Todd Find His Snowmoblie" maze?
(Make it an Oil Park)
Sarah, it's nice you pretended to write a book which is just "your version" of reality. Unlike Palin, we remember exactly what happened during the campaign…
You can't really "spin" reality. She's as bright as a blackout, as intellectually curious as a drunk blind man lying in a dumpster, and thinks life's problems are something to be "winked away" with a beauty pageant wave and a smile while saying something about the problem but fixing absolutely nothing about it…
What Makes Problems Go Away?
A gun? Not really, now you need to hide the bodies and get a lawyer…
(Fuck sending holiday cards this year!)
Money? No, because now you have family and friends telling you how to spend it…
A turkey covered in bacon? Yep…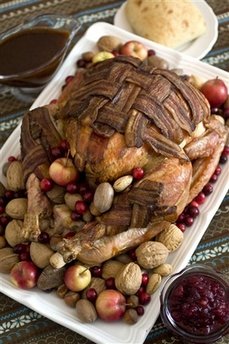 (Pig + Turkey = Awesome)
Your cholesterol'll skyrocket, shortness of breath, and numb arm…
But that's about it…good times! Shows all this week!
Have a day!