Thinks Glenn Beck is right. Obama is a "racist"…
(Oh, ello mate!)
An interviewer was talking with Murdoch stating, "Glenn Beck who you mentioned has called Barack Obama a racist, and he helped organize a protest against him and others on Fox have likened him (Obama) to Stalin is that…"
Murdoch replies:
"No, no, no, not Stalin, I don't think, not one of our people." *He did here
"On the racist thing, that caused a (unintelligible–grilling?). But he (Obama) did make a very racist comment. Ahhh..about, you know, blacks and whites and so on, which he said in his campaign he would be completely above. And um, that was something which perhaps shouldn't have been said about the President, but if you actually assess what he was talking about, he was right."
(WTF?)
What? No, really what? Are you serious? You agree with Beck now, Ruprickt?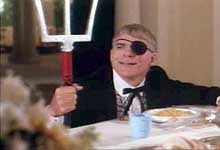 (Nice trident)
It's sad, sick, & stupid what is happening. You have people using buzz words they have no fucking clue the definition. Next time someone calls Obama a "Socialist", kindly ask them, "Please define it". They'll be unable too, because they don't know…
Respect, honor, and love out to all those at Fort Hood today…
This loss will hurt for a long time, and we will never forget. Those fallen have our respect forever. We will all rise together from this, stronger, and ready to live…
For those who can not…
Have a day!