White?
(White-ish)
I guess This Is It for him…
People close to him said it was, Skin Rejuvenation.
That's all fine & good, but if he starts having sleep overs with kids, watch out…
He looks a little like grandpa Munster…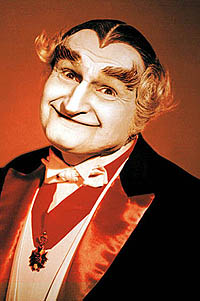 Sorry so short and so late, but I still love you baby. I'd never to anything to hurt our relationship. It's just I'm stressed out. Can we just cuddle tonight?
No sex. Thanks, I knew you'd understand…
Meh, stop back tomorrow. It's not like you have anything better to do…like work…
Have a day!