The Yankee's win another World Series! That's like finding out fish stink, fire gives off heat, and pregnant women have babies. Sadly, it's not news…
(Is that Tony Romo in the hat?)
In fact, I think it's baseball law that they must win one every 10 years. Come to think of it, if they don't, they won't hold a World Series at all that year…
Out of 105 total World Series, they've appeared in 40. They won 27…
I have an idea, let's give them the next 4 if they promise not to win any for 20 years. That gives other teams a shot. We have a deal? It's NY, they'll cross their fingers…
What's the most important thing about winning a World Series? Eye protection!
(Those ski goggles? You look like a DJ)
It used to be "No Sex" in the champagne room. Now it's "Goggles Only"…
They don't want to get booze in their million dollar eyes. Don't blame em, but that might the only way to derail the Yanks. Mandatory "No goggles allowed" signs. It's hard to win more championships when their whole team is blind.
Sadly, they'd still beat the Cubs…
Alright Tea Bagging GOP
Tuesday was a fun day for you. Good…
I was happy for Bob McDonnell, and Chris "Jabba Neck" Christie…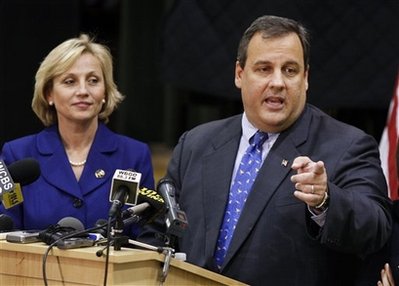 (Hey wise-ass, I heard that)
It was also good to win governorship in New Jersey, a Democrat state…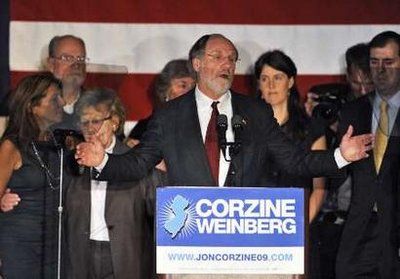 (I suck this much!)
BUT, unlike the Yanks, you didn't just win the World Series. The whole country doesn't suddenly endorse everything you say and do. Things do change…
But most politics are local…
While it is a good thing, it's not like Tuesday became a mandate. You'd like that, you want that, but it didn't happen. Thinking that makes your party the walking dead…
I'm saying, many in your fold are rabid. Get that checked out, looked into. Otherwise Zombie like symptoms could set in right away. Then you're stuck with this…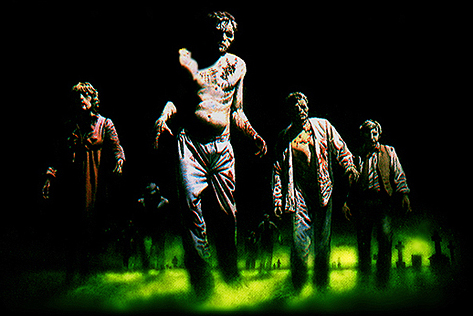 (Must…listen…to…Beck)
Everyone knows, the only good Zombies are dead one's, or Rob Zombie…
Remember, it's all about the Tea Bagging. One nut or 3 million?
Have a day!