Nope, not Dustin Hoffman. He did that in The Graduate with Mrs. Robinson…
(Again? Can I take a nap first?)
It was New York's special election congressional district. It's also a heavy Republican district. The Tea Baggers went in and unseated the current Republican Assemblywoman Dede Scozzafava(God bless you) who supports gay rights, abortion rights and embraced some Democratic policies like the federal stimulus package.
Palin, Beck, Rush and other neo-cons labeled her too liberal and forced her out…
Then Bam! In comes Douglas L. Hoffman…
Tea Bagging Beckite, neo-con, rabid right winger…and Ed Helms doppelganger…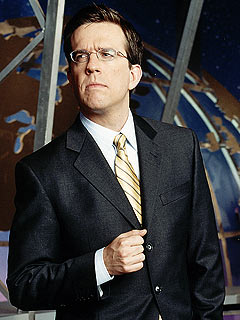 Hoffman goes down 49% to 46% to Democrat Bill Owens…
The party is eating it's own, and that's sad. Unless it's a cage of hamsters, then that's oddly fascinating in a fight for you life sort of Thunderdomeish way…
(Lil' hamster sling shots, and weapons)
As an independent, I'd be excited to see a viable 3rd party come out that was conservative. I like the ideas of a less controlling government, and more fiscal responsibility. I just hate the "family values" BS where they shove their morals down my throat. Morals aren't supposed to be force feed like ducks making Foie Gras…
Good news for Republicans was that Chris Christie's won governor of New Jersey!
The bad news, anyone getting elected to anything in New Jersey isn't really a "win"…
Have a day!