You can't imagine how fun this is…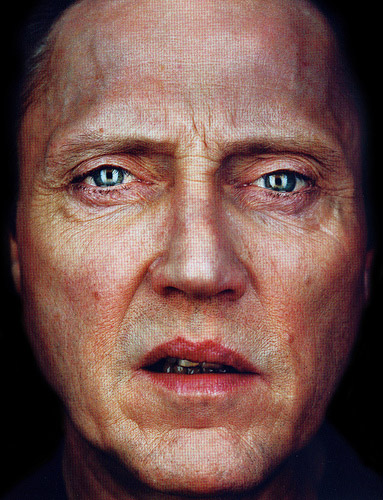 (Mha! Put it back)
Meh, it's the simple things in life. Stuff like seeing a sunset, watching Walken verbally speak the lyrics to Poker Face, or shooting your neighbors nosey dog.
It's a slice of heaven…
Halloweenis Schmalloweenis!
Kids look at is as a way to get tons of candy quickly. Adults think of it as a way to get plowed in costumes trying to shag someone, then have an extra hour to sleep in…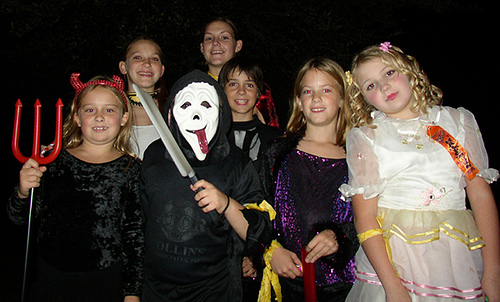 ("Cough up candy or Lil' Devil gets it")
What did you go as?
I wanted to go as Rush Limbaugh, so I got really drunk, lost weight, got my teeth capped, then proceed to act like a royal fucking douchebag the entire night…
Didn't even need a costume, everyone knew exactly who I was…
Oh yeah, guess I might of went as Watchmen's Rorschach to boot…
(Thanks Timmy Samuel!)
Comic book nerds look at Halloween as a way to validate our sick love affair…
Size Queen…
You want to see it? Sure you do. It's huge. In fact, it's the biggest ever…
It's the worlds largest, and everybody loves it. Here, I'll show you…
(It's the Worlds Largest Cruise Ship)
Why, what'd you think I was talking about?
Have a day