Today, we Thank those who selflessly
decide To Serve & Protect Our Nation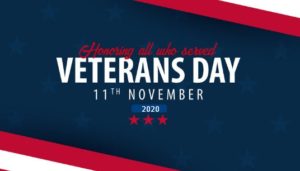 (Thank you!)
My dad John W. Bolger, brother Dan,
his son/my nephew Philip are vets as
well. We must all honor them by now
defending/Fighting for Them. What a
day. And, While We Honor those Who
fight for Us, We have ONE big, fatass
Orange Baby, 'Fighting', AGAINST All
of us. It refuses to Concede Which is
so Intentionally 'Hindering' A Smooth
transition Of Power. This Is 'Immoral',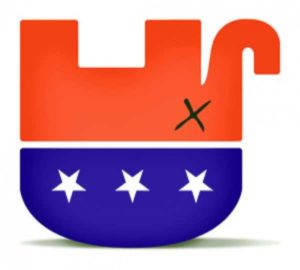 (Bye Bye)
callow, Hateful, Shallow & it is illegal
Yes, you read That right. Illegal. See,
Fuck-Stick Has NOTHING to Do with
It. The GSA does. And Emily Murphy
is in a legal nightmare in obstructing
this process. She will be 'forced' to in
short order violating H-Equity In the
Assistance Being 'Partisan' (Page 12)
All of this as we reach massive Covid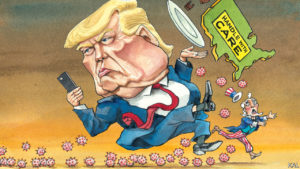 (Crippled Us)
cases Breaking out Everywhere. This
must get under Control; we can do it
NOTE: The ACA Legally Might Be Here To Stay
justice Roberts & Kavanaugh see it as standing
They don't see the Courts role as striking down
Laws That Have Already Been Fixed Ooooooops
Have A "Safe" Day!