A Far right-wing Muslim Racist extremist
just committed Heinous acts of Domestic
(Horror!)
Terrorism Against innocent Church goers
This hate will not stand. it doesn't matter
Which Religion They Enact Their Murders
for. ALL are Wrong. ALL are evil and bad
So with only 5 days to go, the Voters are
"Turning Out" like NEVER before. In fact,
81 million+ have already voted with FIVE
days to "Still" Go. The Total will Easily be
110+ by Election day. That's historic & is
The End Of Orange Anus. These Days are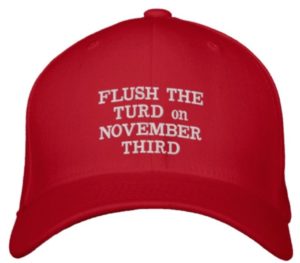 (Woooosh!)
horrific with Death, Despair and Turmoil
there is HOPE. This isn't 2016. We had a
great economy, health no strife. The guy
fucked it all up & Will 'paying' a Big Price
NOTE: Democratic Candidate In Georgia Jon Ossoff
Just 'Obliterated' Republican Trumper David Perdue
Basically Ending His Career, With Facts About WHY
He Was indicted/Won't serve the Great Folks Of GA
And so Perdue just Backed out of their final debate
He Got 'Posterized' & knows he's going to Lose. Ha!
Have a "Safe Voting" Day!
[give_form id="26992″]