Cases are All Spiking yet again & Trump/
All Republicans won't do a Fucking Thing
(Bye Bye)
about it. Nothing. In Fact, no Aid/Relief,
no Pandemic Solutions but they do want
to RAM Thru A Supreme Court Pick fast
This will hunt them & signals the end of
their party, forever. No going back after
that. There are 8 Days to vote still, turn
out like NEVER Before. The numbers are
historic Already, Make them Explode So
much higher. Being up big in polls won't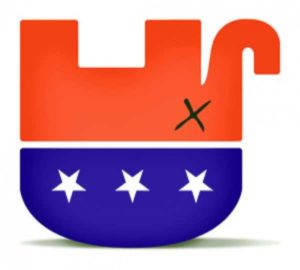 (Deserve it)
matter. Act as if we're 10 points down to
make it a blow out. Make it hurt Nov 3rd
NOTE: Cuomo Factually Obliterates tRump/Republicans
Utter Bullshit, That We Can't Do Anything To Control, IT
No, no, no, no, no. If we had Mandatory Masks It Works
Have a "Safe" Day!
[give_form id="26992″]