We have 15 Days left before Orange Asshole
is finished. Then, in the Last 2+ months he'll
(Woooosh!)
see his hate crumble into consequences, jail,
charges and A life he worked so hard to ruin
Early Voting has Been At Historic levels And
it Must Continue. November 3rd Will be Day
of 'Celebration' After ALL the hard work this
great Country put in to send all Republicans
out of Office for their Hate, indifference and
immoral actions Against this Nation. Biden's
lead Grows by The day. Each Day Brings So
Many More Votes, Already In The Bank. And,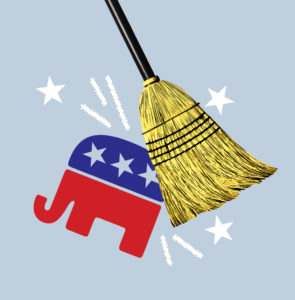 (GTFOH!)
Everything TRump/Republican's Say / Do, Is
consistently Backfiring. They Are All Undone
And because of the hate, they deserve what
is comin. They truly earned this epic beating
which Will "Likely" End The Republican Party
NOTE: CNN Creep Jeffry Toobin Got Caught Jerking
It During A Zoom Call. WTF?!?! Talk About Pulling a
Toobin. He was Already a Mushy Talking Head but it
Turns Out He's also one fat Mega Creepy Old Fucker
NOTE II: A Mater-class in journalism the US will See
Have a "Safe" Day!
[give_form id="26992″]