As the "Adults" in the room begin to take charge Both
at the local and State Level; we finally have some BIG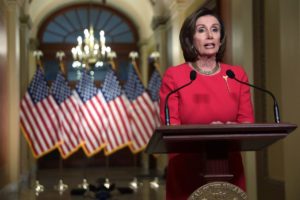 (<-Adult)
movement in Congressional Senate Relief. We Are at
a "Deal" That Will Inject $ Into MAIN STREET finally!
This Stimulus Package Is mostly all for workers/folks
out of work To "Deal" with this real Ground level pain
Yes, there are Specific things for Wall Street, actually
for the Airline Industry who's getting Killed right now
Orange Ignoramus Tried Spewing, That "Things" Will
be going to 'Normal' by "Easter". No they won't. This
will be at least the End Of April, then coming out of it
IF We Started Testing & CDC Quarantine Measures It

(Enabling Criminals)
Would've Been Around A "Month" of Shelter In Place
Instead, We Will have Around TWO Months of it. We
could've Cut it in Half by reacting when we HAD time
But we didn't have leadership, we had A "loud, racist
child" Screaming Political Games when this is Clearly
a MEDICAL issue. It's gotten SO bad, Media's cutting
away From Trumps "Overtly Insane Propaganda Lies"
You're Witnessing An Utter Lunatic detached from all
reality. Guess what, ya can't Bully or out lie a "Virus"
NOTE: Right Wing Republican "Politicians", Are Asking For Older
People To Accept "Killing Themselves" For The Economy. WTF?!
They Aren't A Political Party Anymore. They A Fascist Theocracy
Have a day!
[give_form id="26992″]