A Hero Of Congress, Elijah Cummings, & A Great
human being has passed away. A Civil Right icon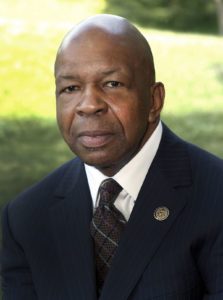 (Hero!)
who Truly, In Every Bipartisan way told the truth
& Stood For Democracy, fairness, justice & honor
EVERYTHING Trump/'Republicans' Today Are Not
And as A Nation Mourns, we see his legacy will be
one others will Follow Closely. After all, this is the
new class. Speaking of someone with no class the
Orange Anus, Pence & Pompeo just surrendered 2
Turkey. YES, you "Read" the correctly. There is no
"Cease fire" or "Win" here. It's pure abandonment
telling the Kurds, our Allies they have 5 days to all
(Bye Bye)
LEFT their country/homes. WTF?!?! Sheer lunacy
When R-Mittens Romney comes out against ya it
is a WAKE UP CALL. And as Our National security
hangs in the balance R-Sondland testifies today &
Confirms the Whistle Blower. Also Throwing Rudy,
Pompeo, Pence & Trump Under the Bus. And Just
to add the worst on Top of the worst, the WH chief
of staff, Mulvaney just Admitted it was a Bribe for
(Eject to jail)
Political Conspiracy Against The DNC. WOW! They
fully keep on doing crimes in front of us. It is over
NOTE: Moscow Mitch, Has Now "Asked" For Even HARDER
Conditions Against Syria. Never Ever Assume Mitch Won't
Save His Own Ass. But This Is a 'Win' for National Security
Have a day!
[give_form id="26992″]