It's Seems FBI Director, James Comey
is about to have his Foot directly up in
(We know)
Trumps ass fast. "Trumper Tanturms"
can't fix Sessions perjury, Flynns fired
Manafort/ Carter Page/ The Agalarovs
Dmitry Rybolovlev / Michael Caputo &
Many, Many, Many, More. It's All Clear
and his Financial ties aren't in dispute
Want to know why no Tax Returns?!?!
They show a fuck load of Russian cash
This is just The Beginning, as the Fatty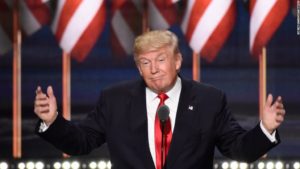 (Down, I, go!)
foul fuckhead begins to Unravel & Fast
And down Goes the lying Orange Anus
This is not only disgustingly vile it's so
damn near Treason at This Point. Tiny
Hands will Be Impeached Shortly then
Mike Pence, the spot light's rite on you
My father Passed Away on Saturday at
7:30am. The world so lost a very great
man. My tears just won't Stop Flowing
NOTE: Trumps 'Muslim Ban' 3.Blow &
It Will Be Challenged And Stuck Down
NOTE II : White House Press Room Is
Now Dark. Spicer, Hasn't Held An ON
Camera Briefing In A Week? Why?!?!?
Well He Can't Address Trumps Lies Or
Russian Financial Ties That Will Crush
Him. They Are All Going Down So Fast
Have a day!