It seems Republican Rand Paul, Mike Lee, & Ted Cruz
(killed the GOP)
sent a short letter to Harry Reid. It said, "we are going
to filibuster ANY legislation on gun reform. Fuck off!!!"
This is a "very very very" odd political calculation here
See, over 92% of American's WANT a "Universal Back
ground Check". It's to "ensure" that firearms don't get
into the hands of mentally insane, or crazy people. All
(whooops)
the gun owners want this as well. So the only folks who
do not want this are gun manufactures. Cause they like
selling guns to paranoid insane fucking idiots. It's good
for business. They look at their profits, and then pay our
Senator's to vote a certain way. They are literally telling
92% of America to 'go fuck yourself'. Yet, here's the best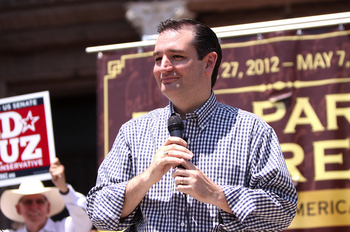 (notice same sign?)
catch. Everyone "knows your vote" you fucksticks, & that
vote will cost you your elected position. Ooooooooooops!
Take a looksie at Republican Kelly Ayotte dropping badly
She stated, "I voted for the will of my people". NO, 90%
wanted the UBC's turd. Meh, don't worry at all, the 2014
(trashy)
election-cycle will put the GOP out of it's misery for good
See, A Racist Democrat Official IS Possible!
Wow, it IS possible. 63 year-old Gloria Platko decided to
have a conversation with an Interim Township Manager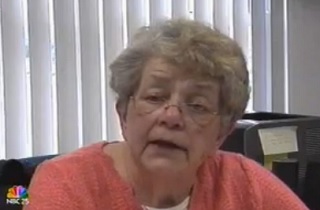 (ahhh, man face)
Dexter Mitchell. In that call, she decided to let it all out:
"just rubbing me the wrong way. He is just doing whatever he can.
You know what I think of Mr. Parker right now, and I know you're
not even going to like this, but he's just an arrogant (N-word). And
I'm sorry to say it that way………………..but that's the way I feel."
Wow, I guess Marge Schott is still alive! Yeah, there is a
reason Dexter might not like that term, as he himself is
also black. Wow lady……the only thing left to do now is
finish off with the "coup de grace non-apology apology"
She called it a, "slip of the tongue", & finishing her nice
(what a bitch)
"Asshole idiot racial issues milkshake" with the fact that
she has had "Thanksgiving dinner with black friends at
their house". Stay classy Gloria, because your T-day will
be lighter this year. Maybe just white meat from now on
Tomorrow: Frank Luntz gets busted telling the truth
Have a day!