It's "Earthy Day", or as FOX news GOP crowd are calling it
"Fuck Those Silly Dippy Hippies Day". It rolls right off the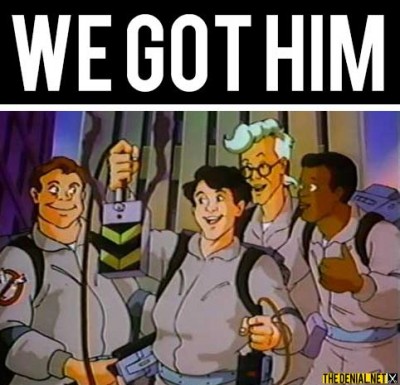 (Yep)
tongue, no?!?!?! As ALL of you know by now we caught the
19 year old bombing suspect Dzhokhar Tsarnaev on Friday
night. Which makes this Earth Day a little better. The dude
was hiding in a boat. I guess he is "Dry Docked Dzhokhar"
from now on. He shot himself in the throat so he "couldn't
(POS's)
talk". What a real charmer. Clearly he doesn't know about
writing, & "yes no" questions for answers, which he is just
figuring out about now. Well, happy Earth Day, don't fuck
it up like "Potsie Pot Head" shooting did to the 4/20 rally
Senator "Assley" I Presume
Republican senator Chuck Grassley from Iowa would never
"use the Boston bombing as an excuse for not doing a bill"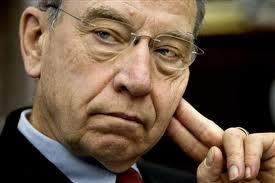 ("I'm thoughtful")
or "delaying it for months or years". In fact, he & Democrat
Chucky "I Sound Like a Jewish Mother" Schumer just went
at it during a Senate hearing here. The big problem? He did
on the 19th, when talking at the committee for immigration
"While we don't yet know the immigration status of the people who
have terrorized the communities in Massachusetts, when we find out,
it'll help shed light on the weaknesses of our system" adding "How do
we ensure people who wish to do us harm aren't eligible for benefits
under the immigration laws, including this NEW BILL before us?"
that takes some fucking stones. Everyone on Friday magically
FORGOT what you said, even though they have……..CAMERAS
Republican's are simply lying insane bigots who serve the top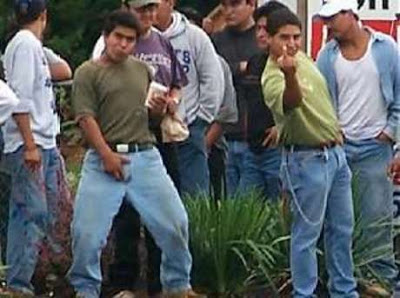 (Dear Chuck G)
3%. And the Democrats are a big flabby pussies hired to guard
the Hen House from them while loudly announcing the "break
schedule". These two are like Step Brothers, if one was a lying
sociopath, & the other would let you kill, & try to cover for you
Nate Bell, Douche Of The Year
Arkansas state representative Nate Bell has some kind words
for the good people of Boston during the fearful & hard times
(oh for shits sake)
Oh, did I say, "kind words"? I meant "kinda fucked up words"
Well, of course he apologized. Which if you know "Tea Party"
"Hatriots" is the good old non-apology apology. He said this:
I'd like to apologize to the people of Boston & Massachusetts
for the poor timing of my tweet earlier this morning"
Ah yes, the old "timing" got him here. You see he's not sorry:
"I don't regret the content as much as I regret the timing"
(Sad POS)
Hint: there's no good "timing" to be a heartless bully asshole
He looks like Sloth's twin from Goonies……which insults Sloth
Have a day!