We all know Blago's more crooked than a spine with scoliosis
(Weeeeeeeeeee)
Or a 3 mile shillelagh
He's also nuttier than my stool after 5 lbs of cashews
But now he's going to the big house to be somebody's "bitch"
(It's true)
Rod, or #45729342 as he likes to be called, will be having a "meat seat" soon
Guilty on 17 of 20 counts. Looking at 300 years to serve
But maybe he can cut a deal to get only 10, or 15
("Let's make a deal")
Cause he's got "this thing", and it's "fucking golden"…
Now get this, jurors actually "liked him". He was "personable"
But it was his voice on the tapes of him saying really really nasty shit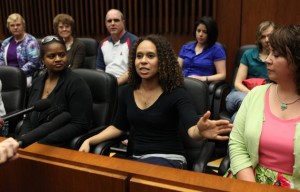 ("Seemed nice, but guilty as fuck")
That made his testimony as juror 146 said, "manipulative"
She also said, "Our verdict shows that we didn't believe it"
To all the people feeling sorry for his kids
True. However, fart whistle should've thought about that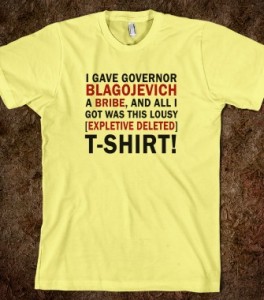 (Does it come in pinstripes?)
Before he tried to fuck over the good people of Illinois selling us all out
I think the more time the kids have apart will help them. He's not all there
And needs serious mental help
Bachmann Turner Moron Drive For President
In Iowa, setting off her presidential campaign for 2012
She stood in front of her child hood home and said,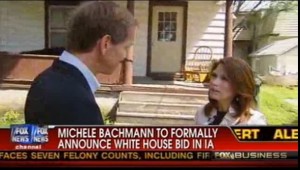 ("I'm saying stuff")
"Just like John Wayne was from Waterloo Iowa…
That's the kinda spirit I have too"
One problem, John Wayne was from Winterset Iowa, not Waterloo
Famous serial killer John Wayne Gacy was from Waterloo
(Oh, Jesus really?)
We all know she meant "the Republican Cowboy" John Wayne
That's not the issue
It's the ignorant irrational hubris in not accepting a mistake
Her campaigned shot, "John Wayne is from Iowa, his parents lived in Waterloo"
Um, they met in Waterloo, John was born in Winterset. Very far away
These people are unreal. They think historical facts are gotcha media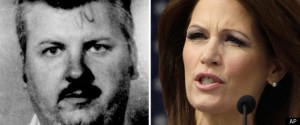 (Tears of a clown)
Mistakes people make all the time must be "handled", "covered" or "refudiated"
Massive ignorance, mixed with an irrational inability to accept reality
Is a deadly cocktail for anyone with power
You can't make this shit up. A-m-a-z-i-n-g
Have a day!