Turns out, he did it…
(The face of a weiner)
What a dick!
Sorry buddy, but if you send a "junk shot", admit it…
Now we have to listen to a Weiner probe? Sounds painful
He lied and said, "I was hacked!"
("You are getting a pic of my dick!")
Yes, if by "Hacked" you mean "sending pictures of my bone puppet to girls"
My brother Daniel was spot on right about this, I was dead wrong
Thought the guy was telling the truth, but should know better…
Dan said it right with, "Hey, you call the FBI when you're a victim…
You call and hire a lawyer or firm when you did it"
Great call my man, great call…
"The Dipshits Are Coming, The Dipshits Are Coming"
Palin's history of Paul Revere: "He who warned, uh, the British that they weren't going to be taking away our arms by ringing those bells and making sure as he's riding his horse through town to send those warning shots and bells that we were going to be secure and we were going to be free, and we were going to be armed"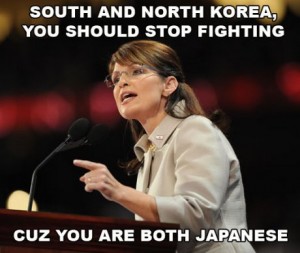 (True)
Then when told by FOX's Chris Wallace she was wrong, she said:
"You know what? I didn't mess up about Paul Revere''
She then explained, "Part of his ride was to warn the British that we're already there. That, hey, you're not going to succeed. You're not going to take American arms''
(Shut up!)
No, his mission was to tell the American revolutionaries the BRITISH were coming
Palin's a bottomless cup of stupid…
Have a day!