What's the three best things about Arizona?
(Classy!)
Guns, sand, and no abortions based on race…
Cool! Wait? Wha? Why? Huh? She signed a goofy as fuck law
that outlaws abortions performed on the basis of the race or gender of the fetus
My question: how the holy fuck do you "prove" this?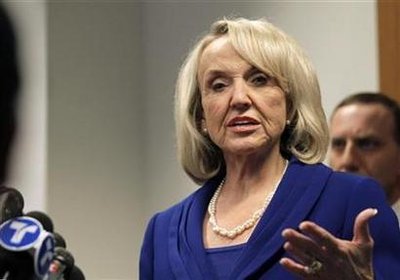 (Ah! Is that the Crypt Keeper?)
It's a bold "pro-life" stance politically intended to cut "choice" at the knees
Ohhhhhhhh Jan Jan Jan…
You do realize you're the GOP's 2nd older fiddle to Marsha
And we all know who Marsha is right? Little mouth-farter Palin…
Meh, it doesn't matter. They can't even pretend anymore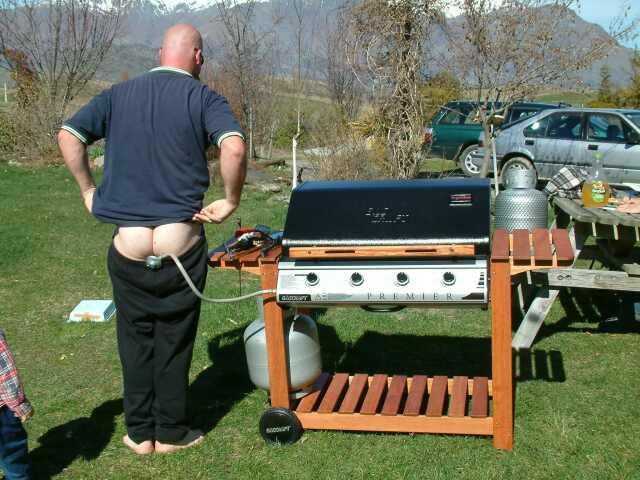 (Arizona "Natural" gas)
Arizona has a new slogan:
"Where Unborn Babies Have More Rights Than Mexican's"
Obama's Approval Rating Ain't Good
It's the lowest it's been at 42%
(Whoops, my ratings are fell)
He used to be at 48%. Remember those good ol' days just a month ago?
When our economy sucked, we were stuck in two wars, and jobs weren't around
(But at least we could dance!)
Now our economy still sucks, we're in two wars looking at a 3rd, and still no jobs
Weeeeeeeeeee, now it's time for society to do it's thang
Buy more usless shit we don't need like 3-D TVs, booze, and movies…
Have a day!