But was jumped from behind and knocked out with it's own bat
By basketball. Actually this is the key suspect in the case:
(An angry drunk Michael Jordan)
They found the bat in his locker. Oh the irony
White Sox vs Cubs today at 2:05pm in Cactus League play
Which means…well pretty much nothing
Just don't get any pitchers injured
It is nice baseball's starting, best time of the year
Next to the Beer sled event in the Olympics
(Advertising)
It's easier to steer than you think, when sober

The Rent Isn't Too Damn High…
YOU'RE too damn high Republican presidential candidate Jimmy McMillian
(The 1800's want their beard back)
He's seeking the party's nomination to run against Obama in 2012
Then start a new line of beard cream called "Gray Balls"…
Where have all the Ray Patterson's gone?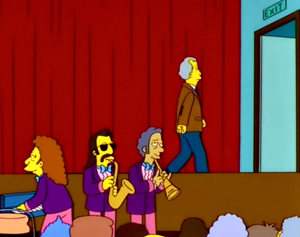 ("You're screwed, thank you, bye")
They went to work in the private sector for more $, because the system's broken
Who's he you ask? Only the best damn ex-trash commissioner in Springfield
Have a day!