Way to go Ohio…
Pretending you're the cuter slicker younger brother of Wisconsin
(You little shit)
You're like a young Hailee Steinfeld
Trying to upstage Jeff Bridges in True Grit
(What the fuck kid?!?)
Trying to out do, your fatter, drunk, cheese chomping older brother
Listen up Wisconsin. The girl from the Goonies isn't gonna kiss you
They're trying to kiss your younger brother 1st…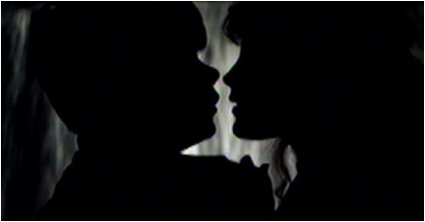 (Pucker up)
What's different in Ohio's collective bargain union busting idea:
Well, the biggest difference is that the Ohio bill would now ban strikes by all public workers and establish penalties for those who do participate in walkouts. Unionized workers in Ohio could negotiate wages, hours and "certain work conditions"
But not health care, sick time or pension benefits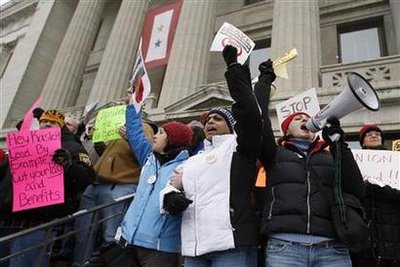 (Um, no fuck you)
The other difference is the amount of people. It will roughly effect 350,000 teachers, firefighters, police officers and all other public employees. Where as Wisconsin will only effect about 175,000 teachers with firefighters and Police being exempt
Dammit! It's all the teachers, firefighters, & cops fault state budgets are ruined
It's not Wall Street, Corporate Tax Loopholes, bad handling of $, and Tax Cuts
Yeah, it's those stupid middle-class teachers ruining Merica…
You were right under our noses, but we didn't see you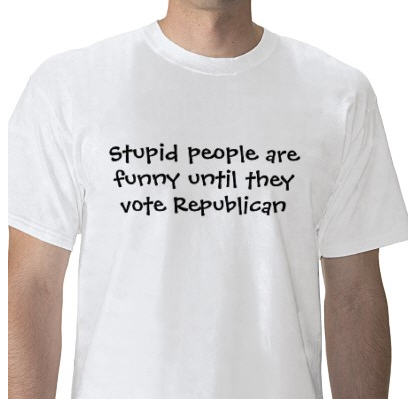 (True)
Until FOX, Tea Tards, and Republicans told us all you were bad
Today there stands only two kinds of conservatives:
Multi-millionaires and suckers voting against their own interests
Which one are you?
Why Girls Want To Have Sex In The A-Team Van
Top three reasons:
(Does it have a disco-ball?)
-They're fugitives on the run which adds to the "hotness danger"
-You have a big black guy with a mohawk, and a guy named "Face"
-And because they'll love it when a plan comes together
Think about it…
Have a day!