Chug chug chug chug chug!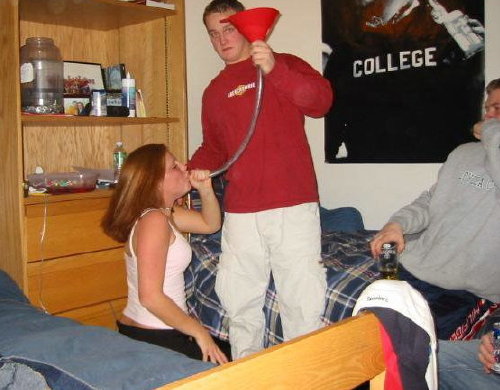 (The guys face says it all)
The black scholar and the white police sergeant took Obama up on his offer to have a beer to discuss things. Well, sure enough there they all were, Gates, Crowley, Biden, Biden's hair, Obama, and some cheap ass plastic Target lawn furniture…
Meh, times are tough…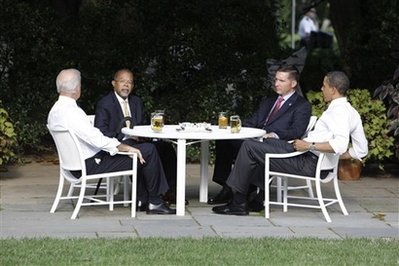 (White, blackish, white, blackish. Nice!)
Why the chairs got to be white?
They had a nice discussion that lasted around 40 minutes, and they all agreed to disagree, but promised to talk again. That was the best part. Both men acted stupidly, but they both did one thing that makes all the difference in the world. They opened a dialogue. Some say it was because of the relaxed informal setting with beer, while others say it was because they cracked out BeerForce Fun and got super duper mega stinking sloppy hammered…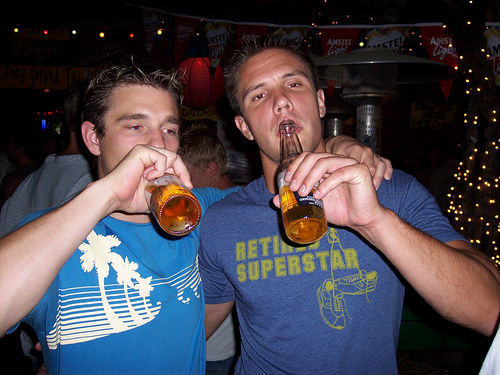 (Phallic much?)
Crowley said, "We agreed to move forward & spent time discussing the future". Keep in mind this was right after they raided panties at Delta Gamma in Georgetown…
(Can we bring the kids?)
Clearly the men bonded, which was awesome. But did they have a safe word if things got tense? Yep, it was "Honky" for Gates and "Darky" for Crowley.
Admittedly really poor choices by Biden…
Who the Fu#k Steals Sand?
Kids building castles? Camels stuck in the woods to get a "feeling of home"? Morons?
I'm going with #3 Chuck. What do I win?
Sadly, they actually found the guy who did it…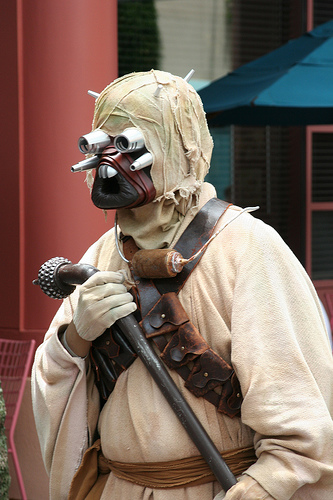 (Ahhh, Sand People, an obvious choice)
Environmental enforcement officers backed by Mexican navy personnel closed off hundreds of feet (dozens of meters) of powder-white coastline in front of a hotel accused of illegally accumulating sand on its beach.
Sand. Mexico spent $19 million to replace Cancun beaches washed away by Hurricane Wilma in 2005. But much of the sand pumped from the sea floor has since washed away, leading some property owners to build breakwaters in a bid to retain sand. The practice often merely shifts sand loss to beaches below the breakwaters. Proving once again, Mexico doesn't know how to spend money…
Have a day!