What do Mark Buehrle and Pete Rose have in common?
They both threw the perfect game…
Too soon?
The temperature was 75 degrees, and sunny in Chicago. For those of you living in a cave, Chicago White Sox pitcher Mark Buehrle threw a perfect game yesterday!
(Meh, it's OK, I guess)
Only 17 other players in the history of baseball have done that. It was something I've never seen in my lifetime, and will mostly likely never see again…
(He likea to throw the balls)
A perfect game in baseball is a lot like getting an amicable break-up in dating. One side's always bitter, or both are, or one's passive aggressive so they won't give you back your Florida State sweatshirt that you love because they're a lying, thieving, evil bitch. Julie, I'm looking in your direction. But that's not the point…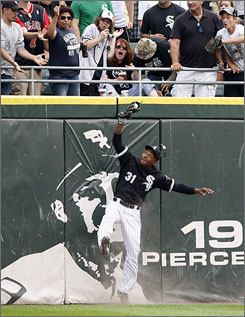 (Re-diggity-god-damn-diculous!)
The play that made it possible was Dywane Wise's catch…
If you haven't seen it, you should…
With everything at stake, it's the best regular season catch I've ever seen in baseball. Screw it Buehrle doesn't owe Wise a watch, or a car, he owes him a house…
Boners…
Friendly reminder to wear bigger pants, or stern warning not to dance so close?
(Slow dance sword fight!)
I choose the 1st one. Boners happen. Sometimes in the morning, sometimes at night, sometimes because the wind just blows the right direction. A mystery for sure, but they happen, and when they do, you best be ready or have a back up plan….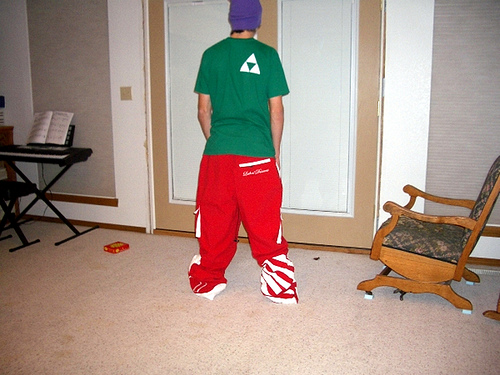 (Recommended for function not fashion)
Don't be the kid with a "jeans boner"…I was the kid with "jeans boner". It looked like a had a stiff left leg chasing after my date on the dance floor. Don't be me…
Have a day!