You might be unemployed killing time. Might I suggest some other fun activities?
(Death Star, no jobby security)
Here's my "Top Five Things To Do While Unemployed"
5-Go to where you used to work with a six pack, stand outside the window where everyone is working away. Once they notice you, take off your shirt, start drinking, pointing & laughing at them. Sure you need a job, but doing this will make you feel better about yourself in no time flat. It's guaranteed!
4-Dress in 50's style clothes, throw a newspaper under your arm, & head out the horse track. You can get in for $5, then make sure to  walk around meeting people giving them fake horse names like "Third Nipple", "False Teeth", or "King Tut's Nut's" to bet on as a "tip". Watch em go to the window and say the name of a horse who doesn't exist. It fun to watch other people's pain
3-Wear only underwear, start drinking at 10am, & play video games all day. When people call pick up the phone, then hang up. Order out, leave the bathroom door open, and masturbate at least twice. This is what the unemployed call a Wednesday
2-Go to a skate park with a cheap board. Sit watching kids do cool tricks. After about a 1/2 hour, stand up, and say, "Do you want to see the coolest trick of all?". Most will say, "Hell yeah, what is it?". Say you'll take the big ramp and jump every person in the park(make sure the park total is somewhere between 15-25). They'll protest. You'll explain you can totally do it. They will say "no way in hell". You tell them, I will only do it now for money. $5 per person. When they are all laying down in a row, run like hell. You just made $75-$125 cool ones…only if you can run fast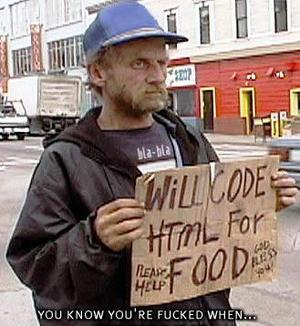 (He did my website!)
1-Get a friend, two Luchador masks, tights, & a yoga mat. Then go into a busy downtown, & start wrestling. When one is getting beat, try to "tag out" to other passerby's. Film the whole thing. That way, if you're arrested, you have everything perfectly documented so they can't make anything else up about your actions
Yo Quiero Más Rollos Entonces Este Perro!
The Taco Bell dog died…and every major "news" network covered it?
His name was Gidget, he was 15, and had better parts than actors could sniff…
(He could hear from miles away)
He could lick himself, everyday, for 15 years, AND get great work? WTF? I want to be a dog. Sadly, his body was donated to the local Chinese restaurant Mr. Fong's…
Have a day!