Guess Bono AKA "Jesus tap dancing Christ with a mic" snubbed George Bush from a hug in 2006. Big fucking deal *pantomimes big, humps it, then deals cards*!
Is this news? Nope. It's 2009, who cares?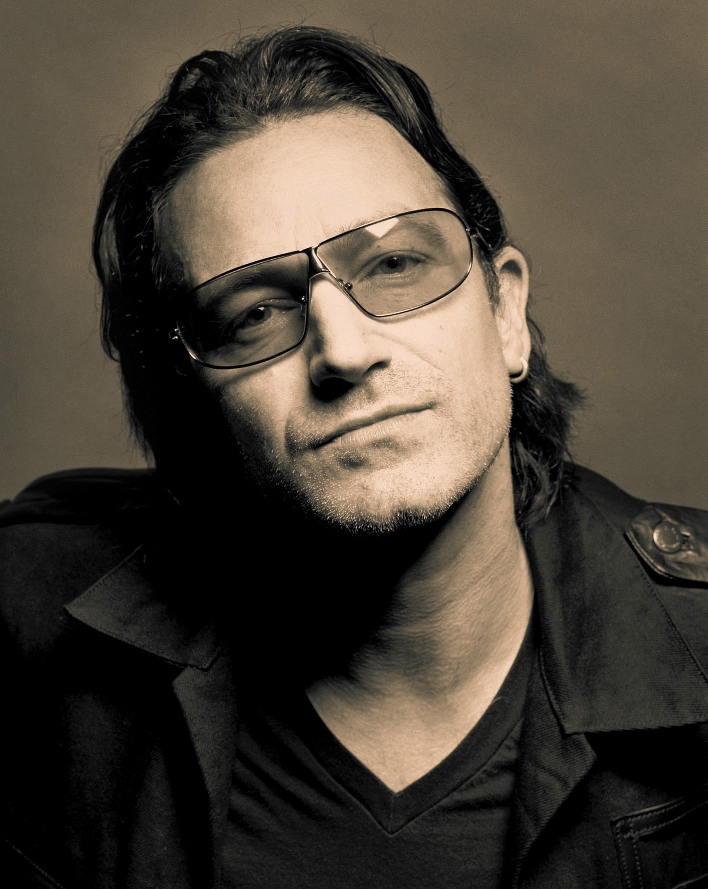 (Don't look directly into it's eyes)
I'll tell you who. All of U2. They're still pushing their No Line On The Horizon album…
We don't care who didn't hug whom, or winked at what, or farted. Fix our damn economy. It's still busted as all shit. That'd be like worrying about what you're going to wear to on a date when you're broke and your car's out front with no wheels…
First things first bub…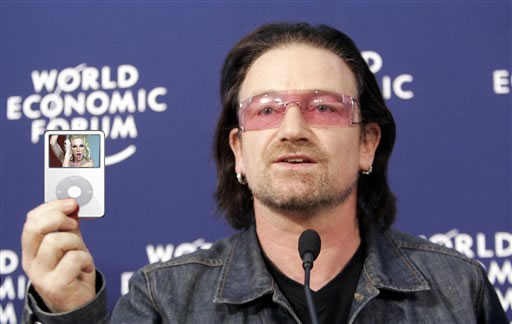 ("Buy a bloody ipod, save the world")
I like U2. I like Bono. He's swell. Great guy. But after a while I feel like he's running for "Irish Oprah". Settle down, take a vacation, shoot skeet while drunk…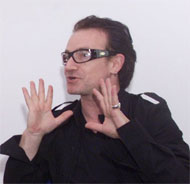 (Baby catch!)
If you really, really, really want to change the world, sell everything you own to help end poverty. That's putting your money where you mouth is. That's not change he's quite ready for. Till then, make music, keep doing good for mankind, and maybe throw in a trip to Sandal's for a group orgy or three.
If you don't know how to enjoy your money, hire me. I'll teach you the fine art of "Casino buying", "yacht races", and "money fights"…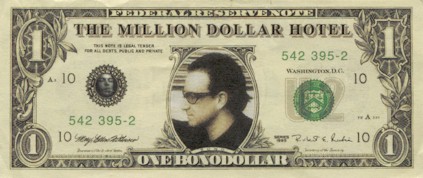 (Strippers beware, Bono sees all)
Oh yeah, and I heard the new national currency for Ireland is Bono bills…
Chris Brown Speaks…Again
In our "turd of the week" corner, Chris Brown lays a creamy one…again. It's not that people don't think you're sorry. They do. But only because you got caught…
(Nice work asshat)
You're still the same kid who "Ike Turner'd" her ass. You haven't changed. That person isn't sorry. That person doesn't know he has a serious problem. The thing motivating your half-assed apology video was fear of your career slipping away…
(Punch Ike's goofy ass right here)
Too late. This isn't some game to play…
Then comes some shitty VH1 movie called "Chris Brown-The Hits" about growing up with domestic violence and how it effected your life to make a few extra $…
My advice, date a female wrestler or boxer…
She'd KO your ass in under 10 seconds…and that'd be the end of that chapter…
Have a day!