Ok, everyone who read this is up on
the latest Social, Political, & societal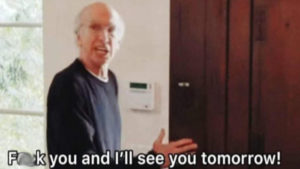 (Yes, ya will!)
events. But this one takes the cake!
Lt colonel Vindman is goin' to be on
Curb! WOW. Larry David, just Hit a
Grand slam Here. Can, not, wait, to
see this gem, so dig it with a shovel
Speaking of Good news, the CDC Is
now recommendin' 5 days isolation
instead Of 10. GOOD! Progress and
follow the Sound Science. That's all
that Matters In This Pandemic Folks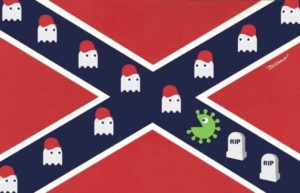 (Don't "Stupid")
Wear A mask, Get Vaccinated & get
TESTED. That's What stops Spread!
NOTE: Turns Out, Little Republican Nazi Clod Is
in deepshit over a video where he now admits 2
meeting an Army Captain in A Russian Casino &
set up a "Fake" CrossFit competition to meet his
Ex-Wife. Um, WOW Ooooooooooops. Shady shit
(Russians banned casino's in 2009, so he is lyin')
Have A "Safe" Day!