NYC Votes for it's Mayor today
And, the 'Big Apple' is taking a
(Down to 1!)
bite out of politics today by all
Giving us Another Democratic
Mayor. This Is the Democratic
Primary, so the winner will go
on To The General Election for
a likely Win. With Maya Wiley,
Kathyrn Garcia, Andy Yang, &
Eric Adams 'Seeking' This Job
A tough one Indeed Since The
guy De Blasio, is Going Out of
office On A Low. Their visions
are all Different. We, shall see
(Bye Bye!)
who NYC Picks. Oh, Speaking
of 'stuff' that is actually going
well, we're Now at 70% of us
over 30 with at least one shot
In our Arms across the nation
Whooot! Getting Better Every
day. By The End of July, we'll
be at 80%, & by Fall 90-95%
So H.R 1 For The People's Act
will be putup for a Vote today
and Republican's will ALL vote
against It Showing they Don't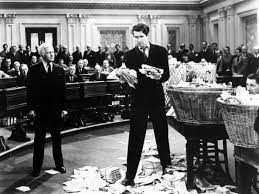 (Outdated Crap)
care About Voters or the USA
In fact, This Might Be the Big
filibuster after others see this
NOTE: Sam Seder, "Pops Into" A "Debate"
with a MAGA "Reich Wing" Chode Crowder
So Steve flipped his Cam, talked over him
then did "usual bully Ad Hominem", & ran
He doesn't know a thing. In fact he's been
Exposed, As The "80's Morning Zoo Shock"
Jock Idiot he is. There goes his shit career
Have A "Safe" Day!